This post first appeared on the ECN blog as part of their "I Became An Engineer" series.
This week's story comes to us from ECN reader Cees Links, GM of Wireless Connectivity at Qorvo.
When my 15-year-old son has a friend over, the first question is, "What's the Wi-Fi password?" When I reply, "Do you know there was life before Wi-Fi?" I get back blank stares.
These moments remind me why I love engineering and think engineers are the luckiest, most fortunate people in the world. We create something out of nothing, and that thrill compels me to go to work every day.
My own engineering story starts in my younger years. I got my hands on an electrical engineering magazine around 1975 — because the Internet did not exist, this was, in fact, a paper magazine. The magazine contained a design, bill of material for 30 components and a schematic.
I took my bike to a local Radio Shack and bought the 30 components: some resistors, capacitors, a coil, crystal and a few other items. When I got home, I turned the little bag of components upside down on my desk and got my soldering gun.
Carefully following the schematics, I put the components together one by one. I connected an earplug, then the battery, fiddled a little — and it worked! The crystal-clear sound of music came through the earbud, and I was breathless. I had built a small FM radio from nothing. That is the magic I remember, as if it had happened yesterday.
Transforming the 30 dead components spread out on my desk into something that makes music is how and why I became an engineer. This moment defines engineering for me to this day: the thrill of making something that is greater than the sum of its parts.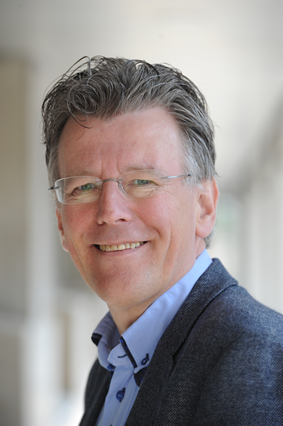 Wi-Fi Pioneer Cees Links
Fast forward to 2004, when it became clear that Wi-Fi was moving toward higher data rates, but would also become increasingly difficult for simple, battery-operated devices in the home to connect online. This was another bag of 30 components for me to put together.
So a few old friends, former colleagues and I discussed how to implement low-power Wi-Fi, and what the chip architecture would need to be. We quickly discovered not only that ZigBee would be superior to low-power Wi-Fi, but the same architectural ideas could be applied to develop the lowest-power ZigBee in the industry.
The rest is history.
I was recently honored by Design News with a Golden Mousetrap Lifetime Achievement Award for making a difference with Wi-Fi technology. With this award, I want to celebrate all engineers for their positive power and energy to make something out of nothing.
For the hours and days of thinking about what needs to be done, what can be done and how to bridge the gap.
For the slogging and endless software debugging, because something just does not work the way it's intended.
For rejecting the 90-percent-done syndrome, because we are idealists and perfectionists. We want it done right (ignoring those who just want to ship "as is").
We, engineers, have the creativity and the mind power to make a difference. We can make this world a better place through technology, and a connected world is a better world.