Connecting the Uses of 5G
Qorvo connects RF for all 5G use cases — more than just cellular and Wi-Fi.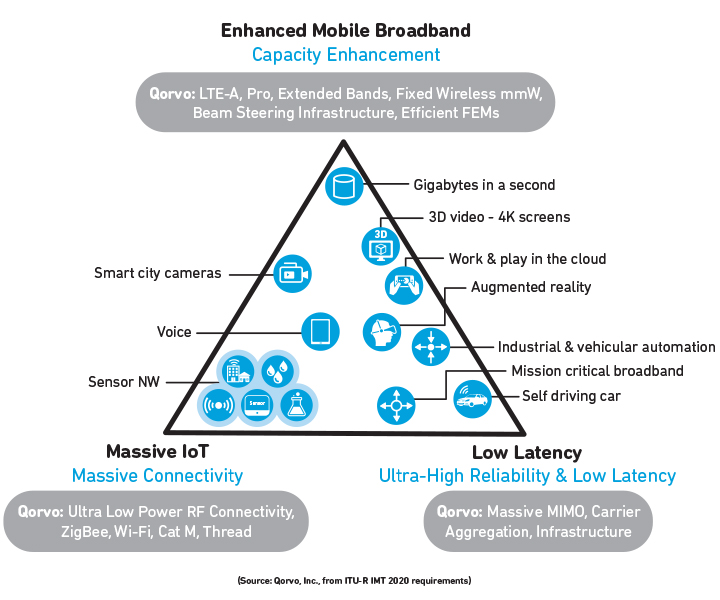 RF Communication Technologies by Use Case
5G will overlay the 4G LTE network in the coming years. The RF function, frequency band, power level and other performance requirements determine which semiconductor technology is the best fit.