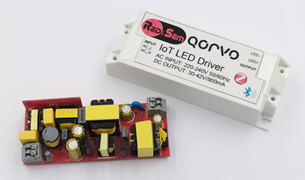 Escalating pressures on companies to increase energy efficiency, reduce operating costs and meet stringent government regulations are driving dramatic growth in global light-emitting diode (LED) use. According to a January 2021 Mordor Intelligence report, the LED lighting market was valued at USD 75.81 billion in 2020 and is expected to reach USD 160.03 billion by 2026.
Existing LED technology already offers better efficiency and resiliency over traditional incandescent lights. However, today's end-users, installers and luminaire companies are searching for commercial lighting systems that are more flexible, durable, and easier to implement, use and control than today's wired lighting systems.
The emerging focus is on smart, wireless commercial lighting networks that can support carbon footprint reduction through demand-driven lighting, daylight harvesting, occupancy detection, improved light quality and flicker/interference-free dimming. In the future, these networks can even serve as backbones for Internet of Things (IoT) applications such as asset tracking and building utilization analytics.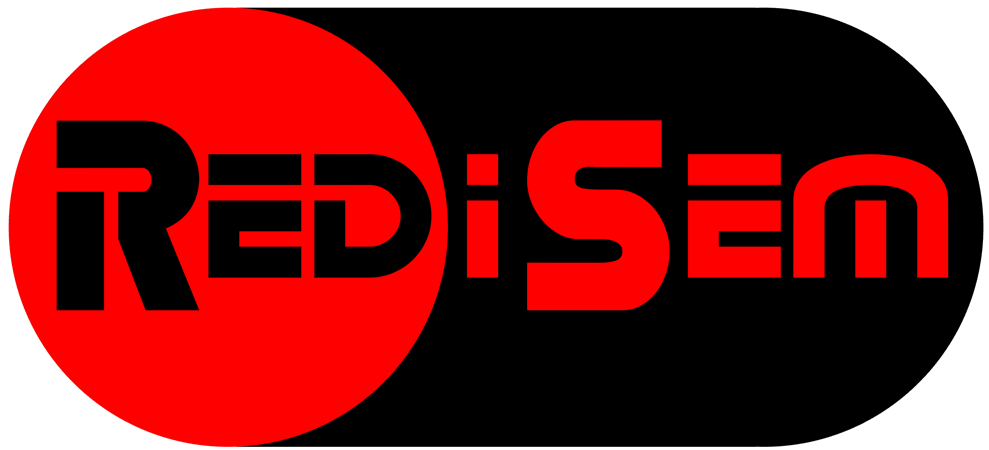 RediSem, a leading semiconductor supplier of LED controller integrated circuits (ICs), is steadily advancing the state of wireless, commercial LED technology. The company has partnered with Qorvo, a leading provider of innovative RF solutions, to enable the next generation of smart lighting that integrates high-performance control with wireless connectivity. The result is a new product designed specifically to address key challenges in implementing smart LED lighting in commercial environments - cost, reliability, future flexibility and size.
Challenge
End users, along with makers of luminaire and LED drivers, face a high technology cost barrier to entry for smart lighting. This is due to the numerous different wireless transmission technologies available, a lack of standardization within the lighting field and the entrenched existence of inflexible, legacy wired solutions.
In addition, the need for exceptional reliability can pose a challenge in commercial use cases with existing lighting products. Once installed in a ceiling, for example, lighting systems in an office building are costly to service. Within an IoT network, the reliability of the RF link is essential as well because control messages must be transmitted with as few dropped packets as possible.
Related to reliability is the need for the LED commercial lighting network to be future-proof, with support for both today's wireless standards and emerging ones. For example, in addition to allowing regular updates from today's widely used Bluetooth® and Zigbee standards, the infrastructure must be able to accommodate new initiatives such as Digital Addressable Lighting Interface (DALI)-over-BLE. Flexibility is also required to ensure that the IoT LED driver can be easily reconfigured for changing use and layout scenarios.
Beyond technology, end customers are looking for compact, attractive lighting solutions without added bulk just for wireless connectivity, so all these capabilities must fit into a small form factor.
Solution
Having shipped more than 200 million ICs to Tier-1 commercial lighting brands, RediSem has a unique understanding of these challenges. When the company sought to create a new LED driver solution that would meet the current and future needs of its customers, it partnered with Qorvo's Wireless Connectivity business, which develops wireless semiconductor system solutions for connected devices that support Wi-Fi, and IoT low-power Zigbee, Thread, and Bluetooth® Low Energy.
The result of this collaboration is a reference platform with RediSem's RED2822 controller IC – a flexible, turnkey solution that drives all common light sources in commercial and industrial spaces up to 250W. It consists of a high-performance, fully integrated dimmable LED driver with high efficiency and low standby power, zero flicker, and a simple, digitally dimmable wireless platform. A flexible Software Development Kit (SDK) further enables customers to build their own BLE and Zigbee lighting applications.
Providing the RediSem controller's seamless interoperability across wireless standards is the integrated Qorvo QPG6100 IoT System-on-Chip (SoC), the first communication controller to integrate Qorvo's ConcurrentConnect™ technology. ConcurrentConnect allows devices to virtually listen to multiple protocols – such as Bluetooth mesh, Zigbee and Thread – at the same time with no detectable latency. This means that a single SKU can support multiple standards, and that luminaires can be upgraded to new control standards, such as DALI-over-BLE or Matter, and reassigned to different control systems over the air without access to electrical wiring in ceilings and walls.
The QPG6100's compact footprint and low power consumption made it easy to integrate into the RediSem RED2822 LED driver platform. This, in turn, enables designers using RediSem's LED driver solutions to reduce components and BOM, resulting in smaller, sleeker devices. The entire solution still fits in a single, industry-standard small driver box form factor, without added bulk.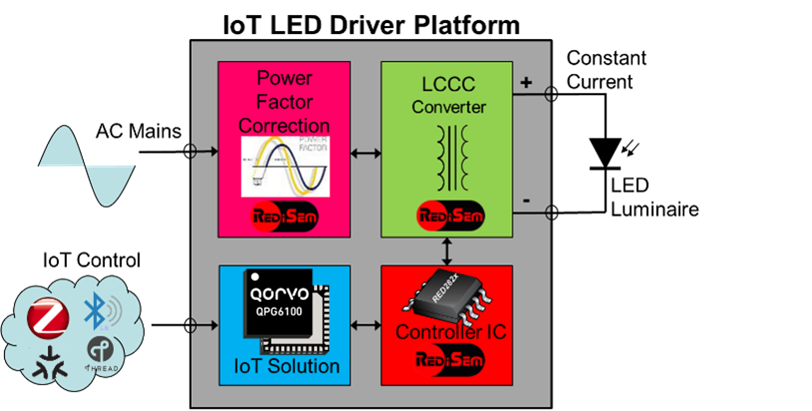 Block diagram of the wireless LED Driver reference platform
In addition, the QPG6100 uses Qorvo's patented, packet-switched antenna diversity for IEEE 802.15.4/Zigbee, a unique technique that maximizes the reliable RF link. It provides a stable, low-latency connection and supports easier installation because fewer gateways are required to cover the same area.
Results
The way we think about lighting in the commercial space is changing rapidly for many reasons, from government mandates to public opinion and the desire for better operating performance. Equally impactful has been the COVID-19 pandemic, prompting the need for social distancing and staggered schedules, which has forced us to reimagine the use – and the lighting – of office, manufacturing, retail and hospitality spaces.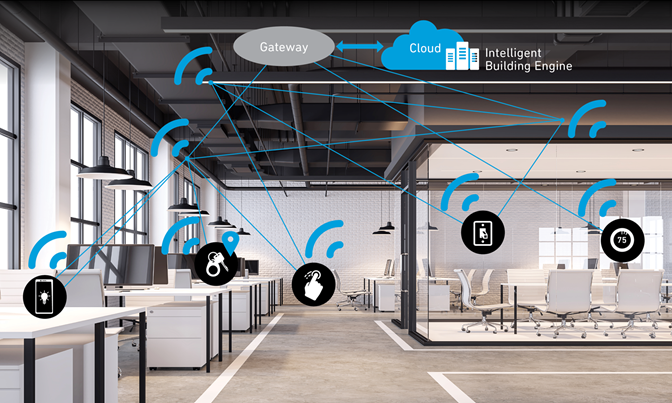 Smart, wireless commercial lighting networks will further drive down commercial building energy consumption through demand-driven lighting, while at the same time increasing quality of light. Smart lighting networks will even function as the backbone for Internet of Things (IoT) applications such as asset tracking and building utilization analytics.
The LED driver platform, with RediSem's RED2822 controller IC and the built-in flexibility from Qorvo's QPG6100 for simultaneous support of multiple protocols, means smart, attractive commercial lighting solutions can be readily designed by makers of LED drivers, luminaire and other companies. They can now offer their own customers smart lighting with maximum future proofing, ease of installation, maintenance and reconfiguration, and the potential to realize up to 50 percent energy savings while also delivering a better quality of light.
The Bluetooth® word mark and logos are registered trademarks owned by Bluetooth SIG, Inc. and any use of such marks by Qorvo US, Inc. is under license. Other trademarks and trade names are those of their respective owners.