An innovative system that helps your aging loved ones live independently at home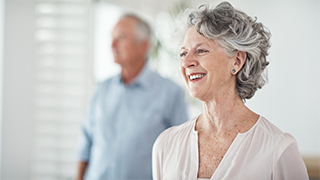 According to Forbes, "It costs families more to care for a frail older adult than to raise a child for the first 17 years of her life." And this is a growing concern. An AARP publication reported in late 2015 that the population of adults 85 and older in the U.S. will roughly triple between 2015 and 2060 – making it the fastest-growing age group over this time period.
So what happens when our senior loved ones still want to live independently at home, but we worry about them? What if we had a smart home system that could provide information on an aging loved one – and give some peace of mind?
When does Grandma get up in the morning and eat her meals? When does she leave and come back? Qorvo's Senior Lifestyle System has been tested and used for the last 15 years in assisted living communities in Europe to help seniors live more independently. Within a few weeks, this system learns the routine day-to-day activities of the senior resident, provides intelligent status updates in a dashboard app, and sends alerts to designated caregivers if something unexpected happens.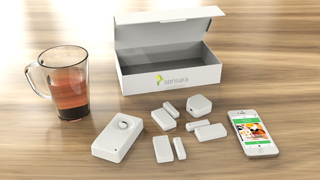 Key Features of the Senior Lifestyle System
Small, unobtrusive sensors; no cameras or wearables
Alerts generated for irregular events and changing behavioral trends
Preserves privacy
Peace of mind for elderly people and busy families
Virtually maintenance free: long battery life that lasts several years
How the System Works
Built around wireless sensor nodes located throughout the home, the system requires only five sensors, a gateway that supports ZigBee®, and links to the internet. Installed in less than an hour using simple QR codes, this inexpensive application doesn't require any programming, and caregivers or family members can manage it using a smartphone or tablet.
The five sensors (motion detection or open/close) are placed in predefined, carefully selected locations to make the system effective: the front door, bedroom, bathroom, refrigerator and living room. The sensors provide full-home coverage, even through concrete floors and walls, and are not susceptible to interference from other RF devices in the house.
Smart Routines: Behavioral Pattern Recognition
The algorithm the system uses is self-learning. After a two-week "training period," the system can generate alerts based on behavioral pattern recognition. It then continuously collects information via the sensors, "learns" the living patterns of the person in the house and will report on any irregular behavior.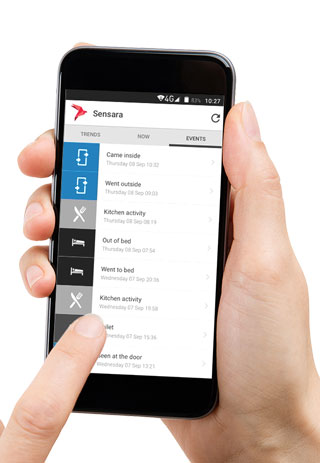 An example: say Grandma gets up around 8:30 a.m. every morning, which the algorithm recognizes as a behavioral pattern and routine of the individual person. Based on this specific knowledge, the system can then identify out-of-the-ordinary situations (if Grandma gets up much later because she isn't feeling well, for instance) and create an alert.

What Triggers an Alert?
When the system identifies irregular behavior or exceptional situations, it promptly notifies family or caregivers via an alert on their smartphone or messages on select social media platforms.
The system also identifies longer-term behavioral trends based on the information gathered via the sensors, such as:
Sleeping patterns
Eating habits
Bathroom visits
Walking speed

Slowly changing behaviors, like walking speed, can be a sign of growing balance problems – and can be an early indicator that the person is at risk of falling and breaking a hip. These measurements can also report improvements, such as after an operation. This trend information is as important as the alerts about abnormal patterns.

Privacy
The system is private – it does not use cameras or require wearable devices. Instead, it pulls information solely from sensors that detect motion and open or closed doors. The system also does not need to be turned on or off, and it generates alerts automatically.
Secure servers store the data analytics, which contain very little personal information. Access is limited to family and caregivers who have been granted permission, and users can manage access and permission profiles at any time.

Smart Controllers
Qorvo provides this Senior Lifestyle System, a fully integrated solution for ultra-low power wireless communications within smart home applications. The sensors and gateway comply with the ZigBee communication standard and provide robust wireless data communication with a secure, encrypted data flow.
With integrated RF filtering, advanced power management, and in-depth design expertise for the IoT, Qorvo provides these communication controllers for multiple smart home sensors and devices, including thermostats, motion sensors, smart plugs, key pads and door/window sensors.
Cable and communications providers now provide smart home services, such as the Senior Lifestyle System, at affordable rates – as low as $100 for setup and $20-30 per month. This makes independent living an accessible choice for increased peace of mind, helping elderly parents and their children privately share lifestyle information.