Once upon a time, there was the Wireless Ethernet Compatibility Alliance (WECA). WECA ruled over all the Kingdom of WLAN, promoting the IEEE 802.11 standard for the enterprise, small business and the home.
Imagine saying, "Hold on, I can't connect to the WECA!"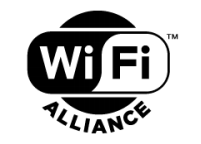 Thank goodness WECA — pronounced "Weck–Uh" — had the foresight to rebrand this exciting new technology Wi-Fi when it renamed itself the Wi-Fi Alliance in 2002.
Fun fact: our own Cees Links helped establish the Wi-Fi Alliance and was recently honored with a lifetime achievement award for his significant contributions to the Wi-Fi industry.
The Wi-Fi Alliance trademarked Wi-Fi with a hyphen. But social media uses #WiFi. While we can argue all day about the hyphen, we can certainly agree that Wi-Fi is better and more memorable than WECA.
From an RF technology standpoint, there are actually two kinds of Wi-Fi.
Flummoxed?
Well, regular old Wi-Fi is for non-cellular devices, like your laptop.
It follows the inversely proportional rule of free hotel Wi-Fi: the less you pay for a room, the more likely that free Wi-Fi is included. So, while you just forked out $400 a night for a room at the Four Seasons and still have to pay for Wi-Fi, it's included with your $55 a night room at Motel 6.
The other kind is mobile Wi-Fi for cellular devices, like your smartphone.
Wi-Fi vs. Mobile Wi-Fi
Wi-Fi and mobile Wi-Fi share some similarities:
Both rely on IEEE 802.11 standards. First came 802.11, then 802.11b/a/g/n, then — in a very natural progression — 802.11ac and 802.11ax.
Both face interference challenges from competing and adjacent frequency channels.
Both demand more bandwidth and capacity to accommodate multiple users on the same network.
Increasing users without increasing performance causes data rates to go from a crisp 30 frames per second to 2. Streaming Game of Thrones starts to resemble footage from Apollo 11.
Despite the similarities, RF technology considerations for Wi-Fi and mobile Wi-Fi are very different. With mobile Wi-Fi, handset makers must not only worry about interference between Wi-Fi channels, but also coexistence of Wi-Fi and cellular bands within the device. Add new forms of carrier aggregation (CA) and MIMO, and it's easy to understand why handset manufacturers are frustrated.
Qorvo is a smart partner helping the handset manufacturers incorporate advanced filter technologies like LowDrift™ and NoDrift™ bulk acoustic wave (BAW) and surface acoustic wave (SAW), which implement "guard banding" and isolation into the phones, so cellular doesn't degrade mobile Wi-Fi performance.
Mobile Wi-Fi performance is a growing burden on handset makers, as more and more services are offloaded from cellular networks to Wi-Fi. Think Wi-Fi calling. This stresses the importance of integrated front-end modules with filters, well-matched power amplifiers and switches and antenna and impedance tuners, to provide better performance in very small packages.
Combined with the upcoming 802.11ax standard, manufacturers will be able to drive greater throughput in dense user environments — like your kitchen table during dinner — than ever before.
This article first appeared in Brent's Musings on Microwave Journal.