With the advent of new technology, smart lighting has become the go-to entry point in the smart home market. To succeed, today's smart lighting designs must satisfy many consumer expectations and a range of technical requirements. This guide helps product engineers navigate these considerations to determine the best design.
Keep Pace With Evolving Consumer Expectations
Access to a growing number of well-designed everyday Internet of Things (IoT) products has inspired consumers to embrace the latest technologies. It has also raised their expectations when it comes to smart lighting products: ultimately, they expect intuitive, easy-to-use technology throughout their smart homes.
In Europe, simple plug-and-play smart lighting products with mood settings, timers, smart sensor functionality and more find the most success. Part of smart lighting success in the European market is ease of installation, which is attributable to a manufacturer's bridge. A bridge allows consumers to connect and control multiple lights and accessories by voice or app. In this way, engineers satisfy ease of installation along with the latest consumer expectation – using voice assistance to control smart lights. Figure 1 below shows how the layers of the IoT connect and communicate.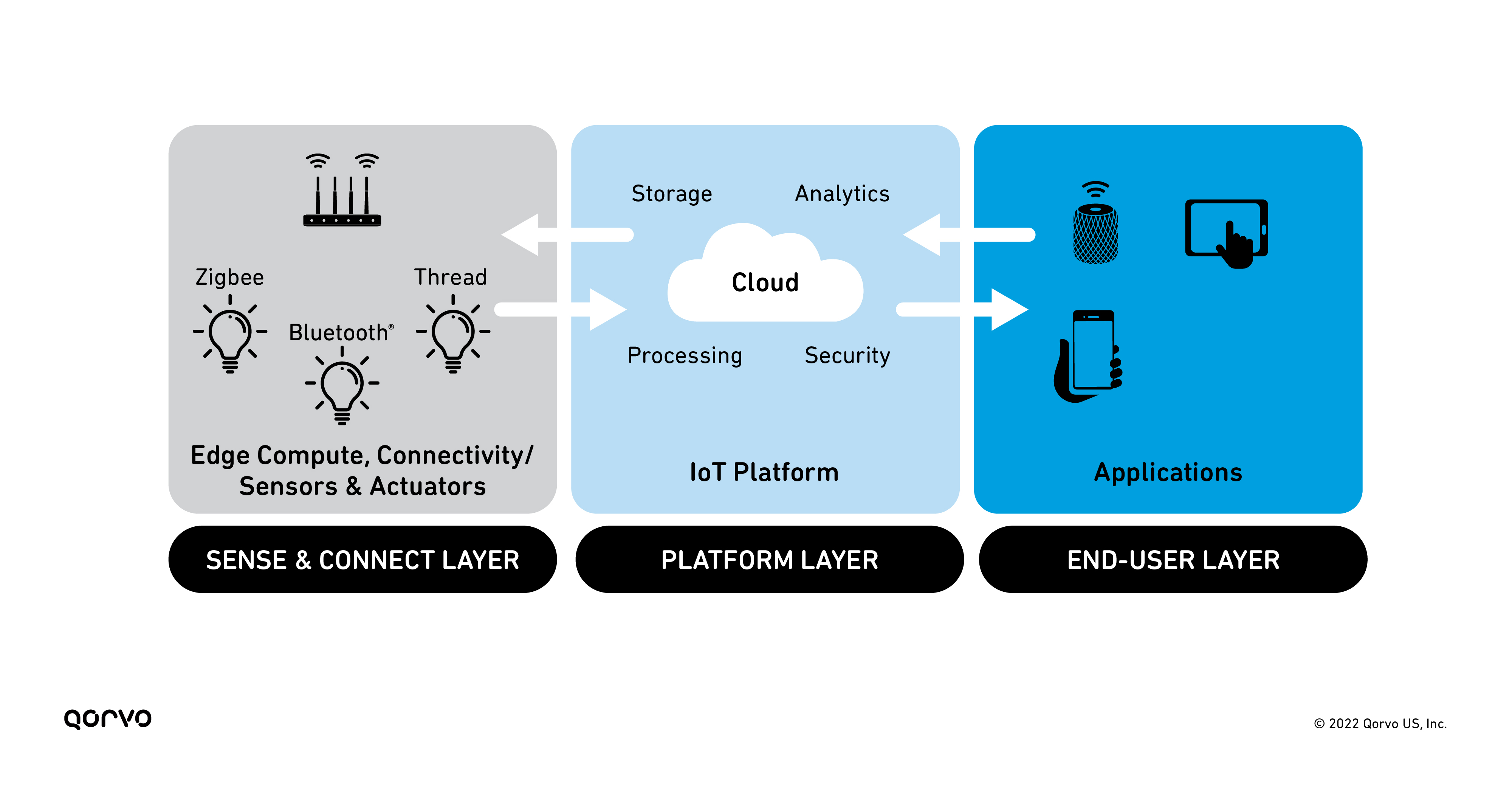 Figure 1: Layers for IoT connections and communication.
To enable a bridge in their smart lighting products, engineers couple their proprietary system with Google Assistant, Amazon Alexa and Apple Siri. Today, they must address this across each platform separately – just as manufacturers around the world have done.
While current standards leave room for specific manufacturer implementations via these bridges, the result is limited interoperability among products. Going forward, the Matter standard is meant to address this issue through one open system that enables devices from different brands to easily integrate. Devices that support Matter will include a QR code that allows simple commissioning in any Matter system. Once consumers scan the code with their smartphone, a connection with their home network will automatically be triggered.
Key takeaway: Develop a bridge for IoT systems for connectivity across multiple platforms, backward compatibility with current standards and future readiness for Matter.
Standards Enable Smart Home Systems to Live Up to Their Potential
Standards such as Matter are essential in the smart home market. Unlike discrete lighting applications in standard homes, smart lighting is usually part of a larger system of interconnected devices. After all, the very promise of a smart home is connected devices that work together seamlessly to make people's lives easier and more convenient.
Currently, consumers need to install separate systems for different use cases in the home, such as one for smart lighting using ZigBee, and another for a speaker system using Bluetooth, as shown in Figure 2 below. The need for seamless connectivity is the reason for evolving standards such as Matter, intended to enable different devices from separate systems to interact and allow for more network intelligence.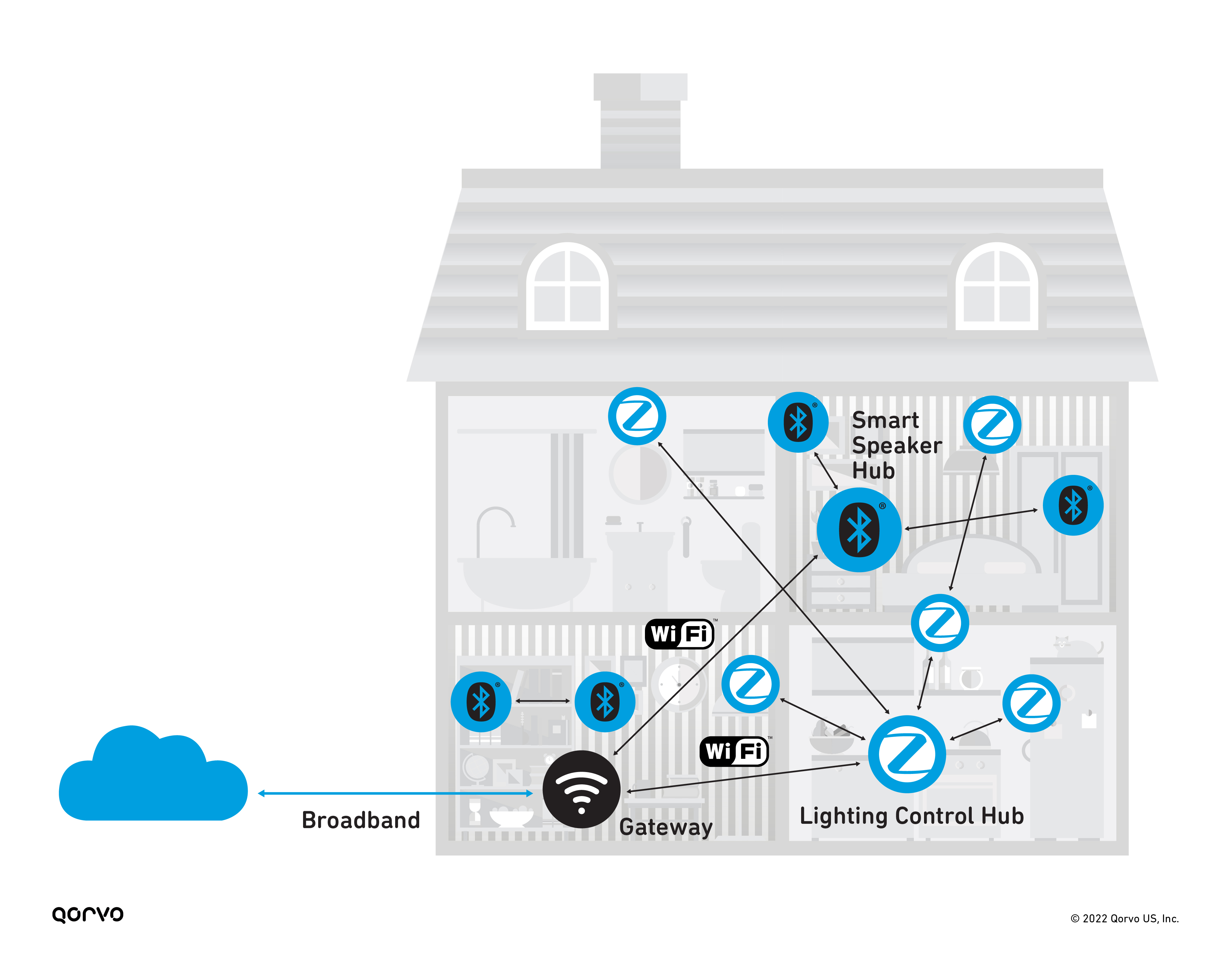 Figure 2: A fragmented smarthome with separate ZigBee and Bluetooth network hubs.
To date, smart homes have been serviced by multiple, competing standards – Wi-Fi, Zigbee, Bluetooth® Low Energy, Z-Wave and sub-GHz, to name a few. This fragmentation of standards has kept smart homes and the IoT from living up to their potential.
Matter, the newest connectivity standard, promises to change that. As a unifying, IP-based connectivity protocol built on proven technologies, Matter will use Thread, Ethernet and/or Wi-Fi for communications, and Bluetooth Low Energy for in-the-moment commissioning at launch. As such, this open-source standard – overseen by the Connectivity Standard Alliance (CSA) – promises to make it easier for manufacturers to build devices that are compatible with smart home and voice services, including Amazon Alexa, Apple Siri and Google Assistant. For consumers, this means the ability to mix brand devices and control them from their platform of choice.
The early stages of the IoT were fragmented with many standards, including some manufacturer spinoff standards, which made interoperability confusing and frustrating for consumers. Matter as shown in Figure 3 removes the fragmentation and enables interoperability and harmonization within the IoT network.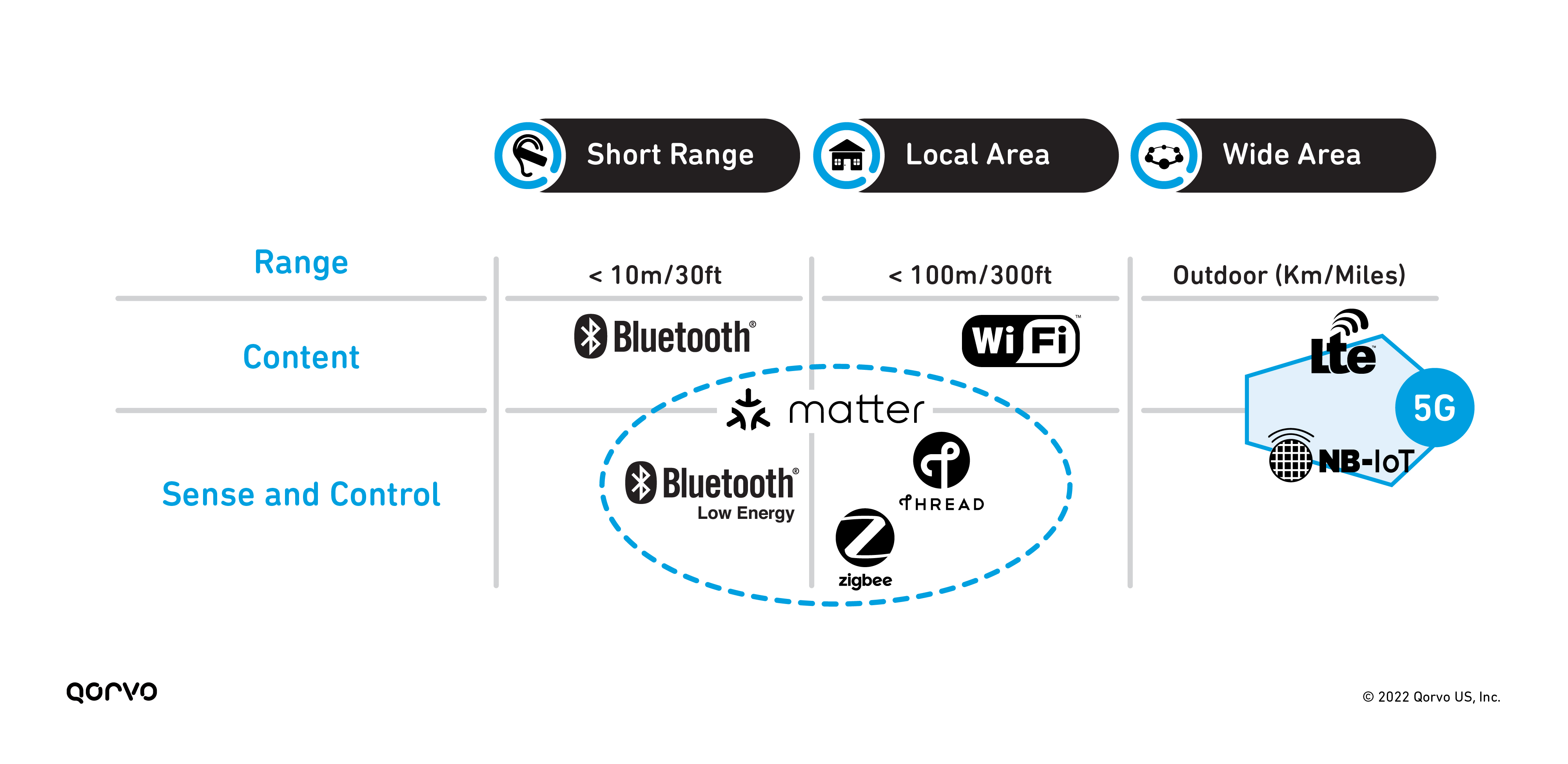 Figure 3: Matter as part of the open IoT standards in the marketplace.
The Matter initiative started with Google, Amazon and Apple, and has developed into huge market momentum backed by hundreds of global companies. With high uptake of Matter comes high expectations. Today, consumers simply connect their Wi-Fi device to the network and are up and running. Companies hope the same will be true for smart lighting and other applications over low-power wireless Thread once Matter is in use.
Alliances and certification programs help to ensure interoperability between devices using several key IoT standards. For instance, Wi-Fi has been successful because of the interoperability program run by the Wi-Fi Alliance, which has one of the world's most trusted certification regimens. This program has certified tens of thousands of Wi-Fi devices with proven seamless connectivity.
Standards like ZigBee and Bluetooth provide the same level of interoperability as Wi-Fi, again due to partnerships and certifications. These alliances and certifications have provided critical consolidation in a fragmented smart-home IoT device environment with a myriad of standards. However, Matter will bring this interoperability to the next level to ensure plug-and-play consumer operation.
Key takeaway: Develop a bridge for IoT systems for connectivity across multiple platforms, backward compatibility with current standards and future readiness for Matter.
Ensuring Coherence to Standards Over Time
Even with convergence to a single stack with Matter, engineers must still make choices and design thoughtfully when it comes to standards. Interoperability and backward compatibility are two of the most pressing concerns.
Most developers support Zigbee and/or Bluetooth Low Energy to connect to homes' Wi-Fi systems. As far as interoperability, the standards include libraries defining how devices within the system communicate with each other.
With Matter quickly becoming the ultimate interoperability standard, engineers are smart to design for Matter as well as for backward compatibility with ZigBee and Bluetooth Low Energy. Even companies that have invested heavily in ZigBee will need to support Matter – along with their huge legacy consumer base – to ensure their devices are compatible with all smart home systems.
It makes sense to "bridge" the different protocols such as Matter and Zigbee using the central bridge – or gateway – in the smart home system. Doing so avoids burdening every connected device with the cost of multi-standard support.
Here it can help working with a partner with experience supporting multiple standards in a single smart home system.
Key takeaway: Use smart system topologies and designs to deliver cost-effective products supporting multiple standards.
Power Consumption Takes on New Urgency
Beyond building with standards in mind, engineers must satisfy a range of technical requirements to ensure their product fits into an Apple, Google, Amazon or other smart system. Power consumption is increasingly an issue as governments and regulatory agencies continue to lower power requirements. As such, engineers are challenged to design their applications to optimize power usage.
Many IoT devices use coin-size batteries to operate, while others are powered by plugging into an outlet. In most cases, lighting products are powered through the A/C wiring from a wall outlet. While LED-type light bulbs can reduce energy consumption, it's also possible to reduce energy consumption from a communication or network lighting standpoint. For example, device engineers can use software and hardware to ensure their device goes into sleep mode when not communicating with other devices in the network.
Key takeaway: Minimize the standby/sleep mode power consumption of smart lighting products.
Designing for RF Signal Range and Link Robustness
Interoperability means the many standards and their frequency bands need to work together reliably. Doing so ensures technology is easy to use and leads to speedy adoption. Keeping these individual frequency protocols from interfering with each other is an important design challenge engineers must diligently focus on.
Radio-frequency (RF) complexity in smart-home networks has increased, as shown in Figure 4. Many home RF communication devices use standards with overlapping or closely aligned frequency bands, like 2.4 GHz Wi-Fi and cellular bands 40 and 41. Sometimes these bands are in such close proximity that one communication frequency will interfere with the transmitting and receiving signals from another. These types of system-level improvements in RF signal range and performance must be addressed.
Engineering designers have several methods available to them to assist in addressing these RF system challenges. For instance, RF filter technology can be used in a smart home environment to increase signal performance, maximize signal range, help mitigate RF signal interference and restrict bandedge signal challenges to improve system power density.
Designers can also employ antenna diversity to increase overall signal performance in a network. A smart home device featuring a dual antenna solution along with an RF system-on-a-chip (SoC) using antenna diversity software enables the system to autonomously switch between diversity antennas, in turn maximizing signal performance and range.
These and other RF system solutions enable system designers to optimize their solutions for operation in today's crowded RF signal environment.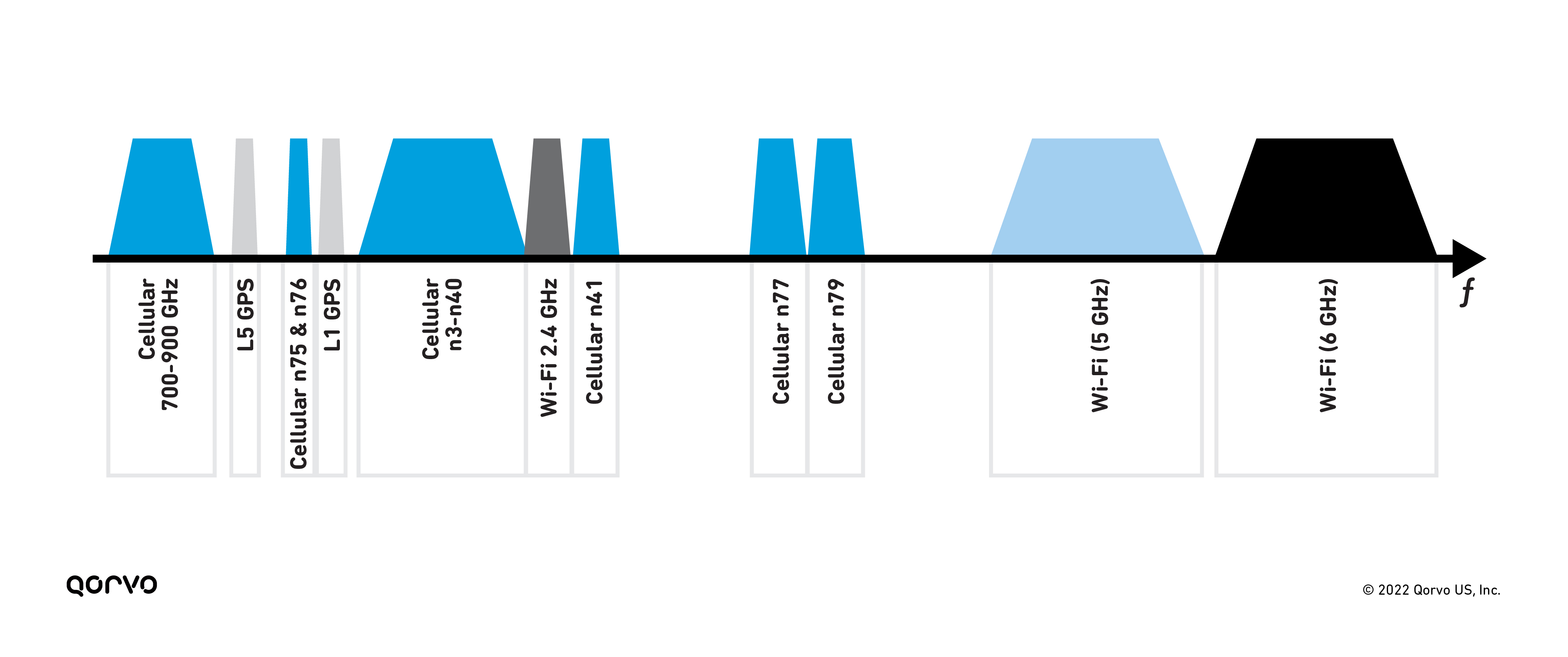 Figure 4: The many closely aligned frequency bands.
IoT and cellular 5G add yet another level of complexity, intensifying the challenges for smart-home device design engineers. Today's smart-home IoT devices must support many RF paths, act as nodes or gateways, with large bandwidths, while maintaining low power consumption — all without interference between standards and the data they're transmitting or receiving. With so many standards operating on one network, mitigating interference is imperative.
Key takeaway: Ensure design robustness to guarantee range and minimize RF interference.
Overcoming Range Limitations in a Smart Home System
Beyond RF interference, smart lighting range is limited due to house size or design: think concrete walls and floors, multiple floors and what have you. Currently mesh networks make it possible to propagate signals over longer distances and use nodes to extend the range of the data communications. Well suited for smart building applications, these networks enable this within a home while maintaining consistent signal strength and avoiding packet loss.
Today Wi-Fi home and business architectures are called distributed Wi-Fi or Wi-Fi mesh. Based on a "pod per room" architecture (see Figure 5), these Wi-Fi pod access points or mesh network devices are becoming sleeker, smaller and more commonplace.
Matter supports/enables the one-pod-per room architecture through convergence of IoT applications, ecosystems and technologies. The various technologies present in smart homes will converge in pods, where single pods per room are interconnected through a Wi-Fi backbone combining several technologies for local IoT connectivity or other applications. Simply put, the pods become the backbone for the larger smart home system, providing better coverage over the home.
This makes it possible to easily use Wi-Fi for content sharing, a low-power IoT standard such as Matter over Thread or Zigbee for smart home devices, Ultra-wide band for location-aware applications, Bluetooth for connectivity with wearables and so on.
This vision is already becoming reality. Think of a pod being a smart speaker that combines IoT, Wi-Fi and Bluetooth; a TV with integrated Wi-Fi; and various distributed systems that offer Wi-Fi connectivity and also serve as a smart home hub.
A "pod in every room" provides continuous, secure and trusted connectivity, with smart homes built on a range of different connectivity technologies, providing the needed reliability, capacity and speed for each use case.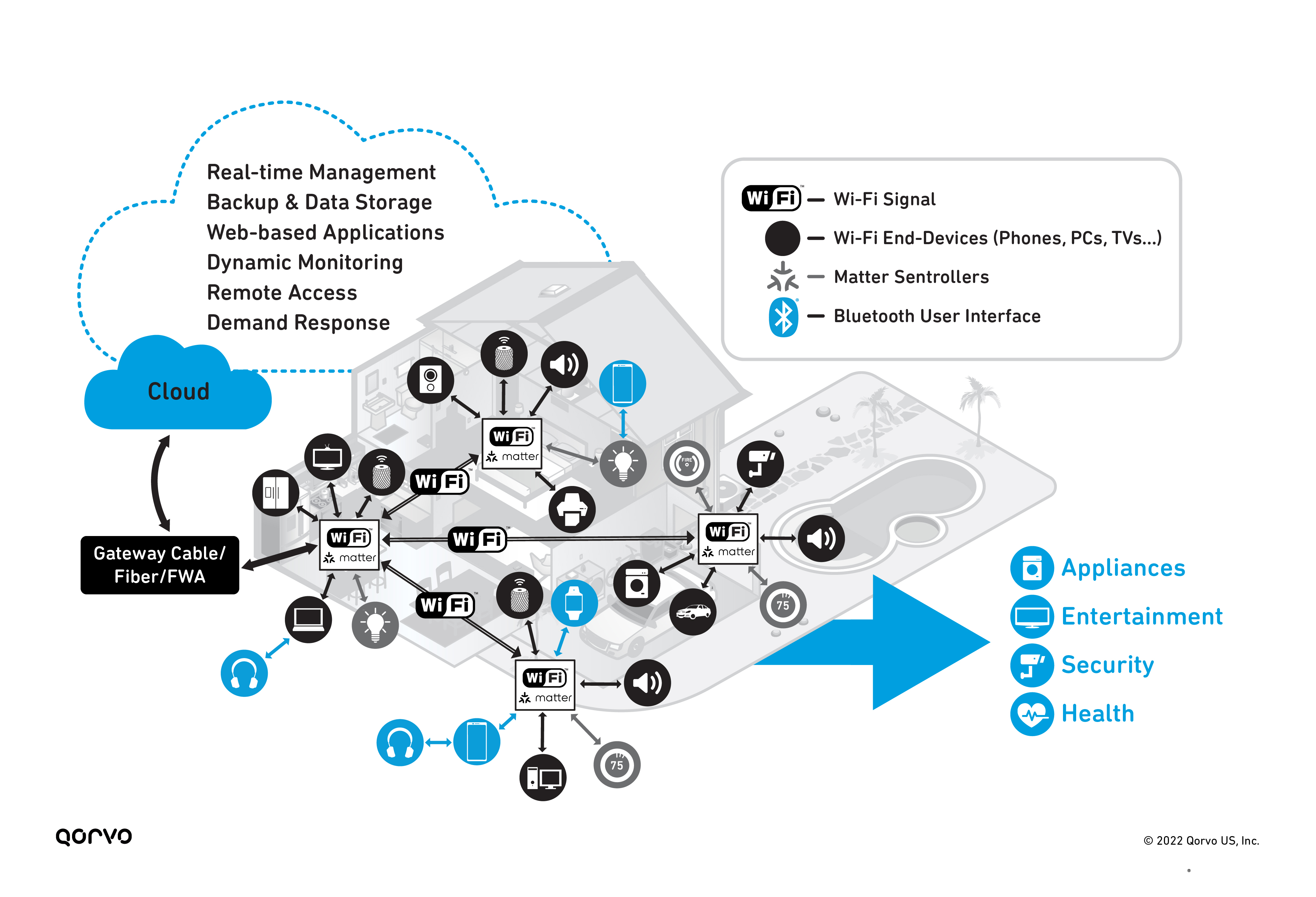 Figure 5: The "pod-in-every-room" architecture overcomes range limitations.
Key takeaway: As "one pod per room" becomes a reality as the ultimate home network, we will see a seamless integration of network protocols and Matter IP connectivity for smart home devices. >
Handling Compatibility Testing
After developing a connected smart lighting product, engineers must ensure their products secure certification via compatibility testing. Standard test houses can test for Zigbee, and the Matter community is working on a test harness. Radio regulatory compliance is overseen by ETSI in Europe and by the FCC in the U.S.
Done right, compatibility testing should not take much time. Companies lacking this experience can partner with a company with experience getting a pass on the first test. Look for a partner that has undergone compliance testing and gained certification for their solutions, providing a stable base for first-pass success.
Key takeaway: Plan for compatibility testing for required and used standards.
Build the Ultimate Consumer Experience
Seamless compatibility with all devices in a smart home system combined with ease of installation, control and upgrades provide the streamlined experience that consumers seek. The following checklist summarizes the considerations to take into account during design to satisfy these demands
Smart Lighting Design Checklist
Requirement
Choices, Guidance and/or Resources
Multi-Standard Concurrency
Design for forward and backward compatibility with:

Wi-Fi
Bluetooth® Low Energy
Zigbee
Matter

Interoperability
Call upon standards' libraries defining communication
Power Consumption
Minimize standby/sleep mode power consumption
Installation Ease
Develop bridge supporting Matter
RF Robustness
Consider one or more the following:

RF filtering helps improve RF signal range and coexistence
Antenna diversity increases RF range and system level performance
Technology advancements to improve communications and mitigate dropped communications

Compatibility Testing
Satisfy standard-specific testing; engage experienced partner
Engineers that effectively address all these requirements can deliver a satisfying consumer experience that paves the way for rapid uptake of their smart lighting product. Moreover, they help move the entire industry forward by easing the widespread adoption of IoT systems.