Headquarters: Finland
Region(s) Served: EMEA
Based in Finland, Iiwari Tracking Solutions delivers turnkey advanced RTLS systems. Iiwari's technology was developed for more than 10 years at VTT, one of Europe's leading research institutes. This game changing research has been productized by Iiwari into the best combination of accuracy, scalability, reliability and affordability for indoor positioning on the market.
Iiwari's RTLS is based on UWB TDoA and reverse-TDoA methods. Our base stations (beacons) are cost-efficient and easily deployed in any environment, including retail, offices, logistics and factories. Iiwari's groundbreaking technology enables wireless communication between supporting base stations which significantly reduces the need for cables and simplifies installation. Our small tag can be used as a personal tracking device or attached to tools, assets or trucks. Positioning data can be observed from the Iiwari Dashboard or passed to other software systems. We provide comprehensive APIs for customer specific development including positioning and analytics functionality.
Iiwari Advanced RTLS
Qorvo UWB radio used in all devices.
Wireless base station communication.
Master base stations with PoE ethernet.
Gateway (core computing unit) for position calculations and site management.
Distributed system with edge computing capabilities, cloud-based management & monitoring.
Dashboard UI for site management, position visualization and analytics.
APIs for external software integration providing positioning data, events (zone enter/leave, proximity, etc) and analytics.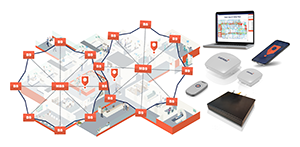 Iiwari Tag
Qorvo UWB radio
User button
Motion sensor
Temperature sensor
Configurable blink interval or movement based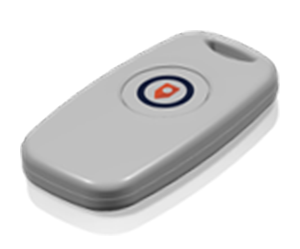 Iiwari Development Kit
The functionality of the positioning system can be easily tested with a "Plug & play" type Development Kit. The Iiwari Development Kit is a complete positioning system for testing up to 1800 m2 (30 m x 60 m) of space, including easy-to-use interface (Iiwari Dashboard) and API for your software development. It is easy to install yourself, but we can help you if needed!