Headquarters: India
Region(s) Served: APAC, EMEA, Latin America, North America
PathPartner offers complete hardware and software design services for building UWB-based smart devices and solutions. Coupled with our suite of UWB reference solutions, which include RTLS solution, UWB evaluation kit and safe distancing solution, we provide complete foundation for building advanced UWB solutions in an accelerated manner.
Founded in 2006, PathPartner is a specialist in product engineering, providing concept-to-production services to customers across automotive, consumer electronics, broadcast, medical and internet-of-things domains. Through innovative technologies built around deep learning, computer vision, ultra-wideband, multimedia, imaging, and internet of things, we solve complex business challenges for our customers. Our comprehensive portfolio of services coupled with state-of-the-art technology building blocks, provides our customers with advantages of top of the line technologies, superior performance and faster time to market.
Based out of Fremont, USA, Frankfurt, Germany and Bangalore, India, PathPartner has a proven track record of successfully delivering 300+ product development projects to over 100 clients.
Product Engineering Services
Comprehensive hardware and software design services for building turnkey UWB products and solutions:
Hardware design and platform agnostic BSP code development and porting
UWB stack development, porting and optimization on embedded platforms and operating systems
Design and porting of UWB stack on mobile platforms and security integration
Enabling use-cases for ranging, positioning, tracking and P2P communication across consumer, automotive, industrial and enterprise sectors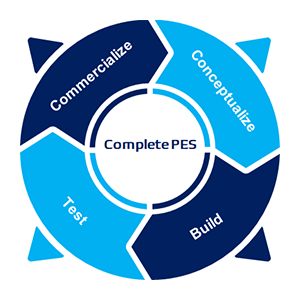 RTLS Reference Solution
Micro location reference solution based on Qorvo's DW1000 chipset:
Hardware plus software solution
Reference hardware based on DW1000 chipset. Includes on-board peripherals such as motion detection sensors, NFC, GPS, altimeter etc. to enable fast prototyping
Software SDK built on RIOT OS includes all drivers and sample applications
Uses TDoA methodology to compute precise location.
Suitable for applications such as asset tracking, geo-fencing, navigation, and location aware apps.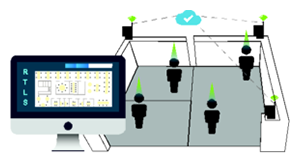 UWB Evaluation Kit
Evaluation and rapid prototyping kit for building secure UWB applications:
Based on Qorvo's DWM1000 module. Supports 4 RF bands from 3.5 GHz to 6.5 GHz
STM32L562 based on Cortex-M33
FreeRTOS with UWB Stack integration, TrustZoneM integrated
Can be used along with development boards like Raspberry Pi, Beagle bone, Arduino etc.
Applications: Smart access control, ranging and data transfer over UWB applications