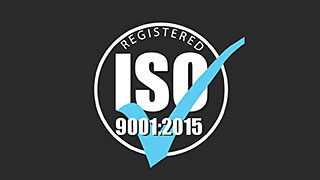 Custom MMIC is excited to announce that we have recently been certified by Nemko as meeting the standards of ISO 9001:2015. This achievement is an evolution from our previous certification to ISO 9001:2008 standards in 2012 and 2015.
"We're very proud of our team's dedication to quality and document control that has led to this certification," said Erik Sauve, Director of Quality. "As we continue to add team members and equipment, having these systems and controls in place will ensure our continued achievement of awards such as our most recent 5 Star Supplier Excellence Award from Raytheon."
We're continuing our expansion with the recent acquisition of additional high volume production equipment. The new network analyzers, test handlers, and automatic die probers will position us for servicing high volume orders with ease.