It's not all good news though. Li-Ion cells must be securely protected against excessive voltage, too high charge or discharge current and deep discharge, along with cell over-temperature. When these criteria are not met, there is the possibility of explosion or fire. The ideal, safe charging regime for an amp hour (Ah)-rated cell is shown in Figure 1 below.
The typical charge process of a lithium-ion battery goes through several stages, referenced in the figure:
A constant current at '1C' is applied, which brings the battery state-of-charge to around 70%.
The cell voltage reaches 4.2 V and the charger switches to constant voltage mode.
The current then drops as the battery saturates.
A full charge of a Li-Ion battery is reached when the current decreases to 3%-5% of the Ah rating of the cell for traditional cobalt-blended types. Once this threshold is met, the charge process is terminated to avoid cell degradation.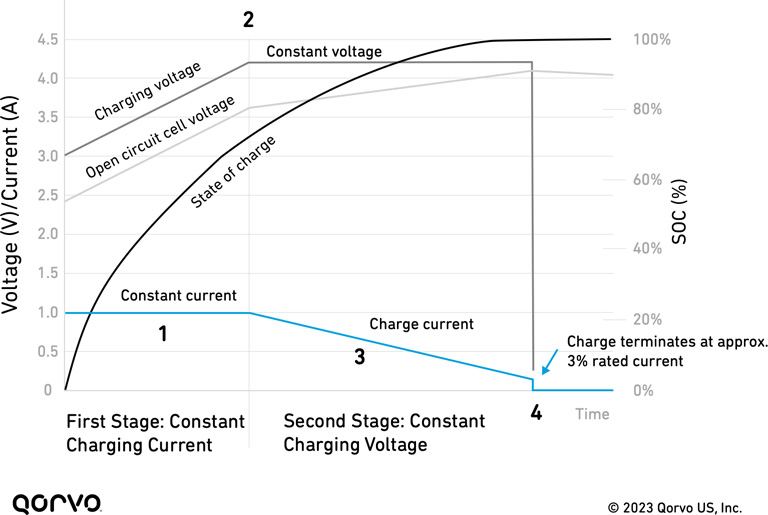 Figure 1. Lithium-ion battery charging regime
Charge may restart with a 'topping-up' phase if the battery self-discharges below another threshold voltage, and cell temperature is monitored continuously to detect any thermal stress.
Safety is vital, but knowing capacity and health are also important
Safety is the prime concern when managing battery charge and discharge. Because Li-Ion is often used in highly uncontrolled environments such as gardens and home workshops, protection methods must be robust. Additionally, a tool or machine left unused during the cold winter months should retain its charge as much as possible, ready to instantly and safely operate at maximum power when the grass grows or the home project urge kicks in.
For applications requiring higher power, such as riding lawnmowers, product designers are pushing the battery voltage higher to extend capacity and run time while keeping currents manageable. Strings of up to 20 cells generating 90 V or more are now common. This adds to the associated dangers of shock, voltage breakdown and high energy release on failure. Series connection also means that the entire pack run-time and life depend on the weakest cell. To counter this, any charging system should ensure that the regime balances the stress on each cell—with some way to force charges to be equal.
Another major concern is knowing the state of charge (SOC) or 'gas-gauging' of the battery with good accuracy. It's a minor annoyance when a cordless drill unexpectedly dies when it still shows it has a charge. But when an electric golf cart or ride-on mower unexpectedly stops in the middle of the fairway, it's a much bigger deal. SOC indication is challenging, as cell voltage is not a good measure and depends on temperature and remaining charge.
One of Li-Ion's desirable characteristics is that its voltage on discharge stays relatively flat up to exhaustion, which doesn't help as an indicator. A solution is to actually measure the charge introduced and taken, so-called 'coulomb counting.' But cell phone users will know that this technique can lose calibration, and the recommendation is that a battery is fully discharged occasionally to 'reset' calculations.
State of health (SOH) is also a useful measure. The capacity of Li-Ion cells reduces over time and with the number of charge/discharge cycles. This causes a 100% indicated charge to progressively signify less capacity and run time. Again, cell voltage is not a good measure of SOH, but internal resistance can be an indicator, inferred from voltage changes with load steps.
Integrating battery management adds functionality and value