Figure 1: The layers of the IoT.
The IoT ecosystem helps us manage our lives, city infrastructure and businesses. It's creating significant improvements in our world by helping us make better decisions efficiently and effectively.
2. The Many Wireless Standards Enabling IoT
Many wireless technology standards are used to connect devices to the IoT. Some we are familiar with, like Wi-Fi and Zigbee. But others that are less familiar are sometimes proprietary to individual IoT device manufacturers. Generally, manufacturers select the common standards but at times use their own because of the type of product they are creating and the parameters they are trying to attain.
As seen in Figure 2 below, the early stages of the IoT are a highly fragmented ecosystem of standards. Although it provides many options for the manufacturers, these standards do not make things easy for the end-user.
Why? Because these individual standards do not always communicate effectively and reliably with each other. Also, they sometimes require you to download a separate app to operate. This requires users to have many apps on their smartphones to manage every individual IoT device network or device.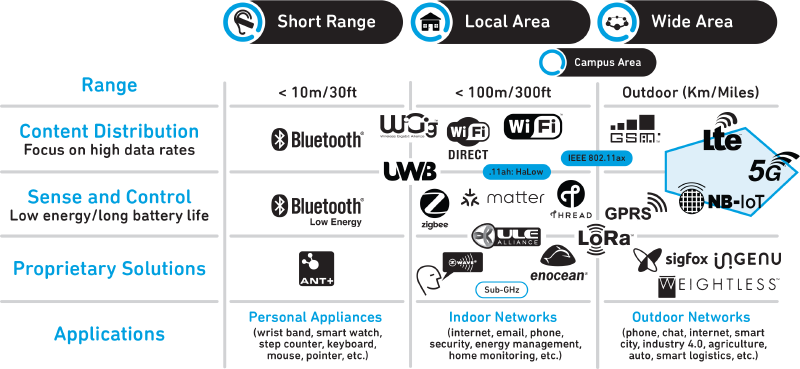 Figure 2: Early stages of the IoT, a highly fragmented standard ecosystem.
However, IoT device manufacturers see this as a challenge and are stepping up to fix the issue. Matter to the rescue!
Matter is working to help increase interoperability and reduce complexity for consumers. Industry leaders like Amazon, Apple, Google, and Samsung got together to support a single new standard called Matter. As shown in Figure 3, Matter can make things much less complicated because it is driving for fewer standards and protocols. Matter represents a significant step in the right direction.


Figure 3: The open IoT standards in the marketplace.
Matter will provide a more plug-and-play consumer IoT-connected ecosystem, making smart homes and businesses less complicated. It delivers a layer on top of the internet protocol that includes a set of pre-defined schemes for all Matter-connected devices. This enables Matter devices to understand what kind of products they communicate with and what functions those objects can perform. Matter enables IoT end-devices or nodes to talk with many Wi-Fi network pods easily.
3. The Smart Home of Today and Tomorrow
The smart home concept is in full swing. Many smart home products are on the market and consumers are beginning to use more of these devices inside their homes. These devices help homeowners control many aspects of their homes remotely, such as garage doors, security cameras, sprinkler systems, thermostats, and appliances—making life more secure, energy-efficient, and convenient.
Many of today's smart homes are made up of an ad hoc collection of devices and hubs operating on separate networks. For example, one network of devices could be operating on Zigbee and another on Bluetooth® technology. In this scenario, individual devices connect to one of the hubs. The hubs are then connected to the gateway, which can communicate with both. This does work but is very fragmented, less reliable, and more complicated to set up.
To create a more reliably connected smart home, consumers are migrating toward a mesh network topology. Mesh networks are an important evolutionary step for Wi-Fi. Wi-Fi mesh or "pod-per-room" systems include a router that connects to the main internet connection and multiple satellite router-like devices or nodes. These routers/nodes are placed around the home to provide IoT coverage throughout the home Wi-Fi network. As shown in Figure 4, this mesh network system provides full redundancy to provide reliable, efficient, fast, smart home connectivity.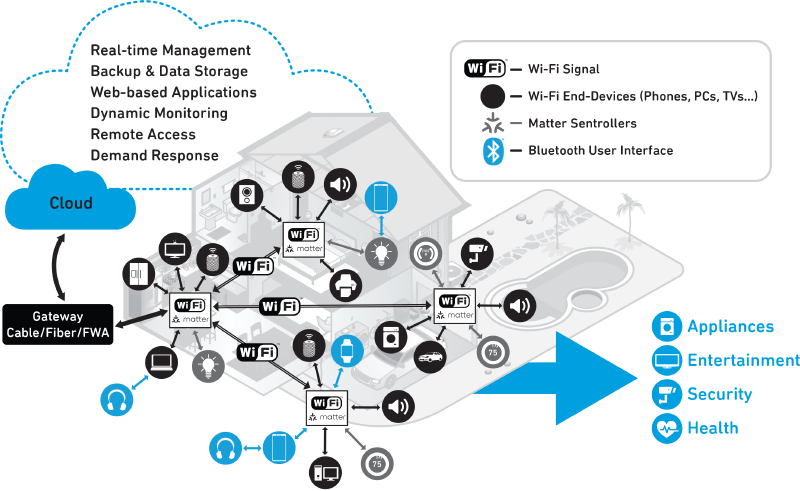 Figure 4: Smart home devices in a mesh network infrastructure.
In order to increase smart home reliability and enable real-time communications, more nodes are added to the network—this increases the network connection and extends signal range.
Above is a small snapshot of Qorvo's 2nd Special Edition of Internet of Things for Dummies book. To learn more, download our free e-book to explore the many facets of this exciting technology.
The Bluetooth® word mark and logos are registered trademarks owned by Bluetooth SIG, Inc., and any use of such marks by Qorvo US, Inc. is under license. Other trademarks and trade names are those of their respective owners.