When choosing a wireless component supplier, you will likely start with a specific part or design requirement in mind. As you determine how to find the best solution for your end product, it's important to keep a holistic perspective – looking at how a potential parts provider may support a greater overall reduction in cost even if a specific component offering isn't necessarily the least expensive available.
In the long run, discussing the complete product design or roadmap with a trusted supplier, and having open dialog about the design options, may result in moving from initial high costs for individual components to a more cost-effective approach by reducing the bill of materials for the overall solution.
There are many suppliers and even more components to choose from, and the task of finding the right ones is no easy effort. Here are a few ideas to point you in the right direction.
1. Start Early
When initiating sourcing, invite your strategic partner(s) to discuss the overall product roadmap at the earliest stages in the design process. This strategic meeting, commonly referred to as a technology summit, focuses on the vision and long-term goals for your business. By aligning production timelines and expectations of differentiation or support services, all parties will be on the same page moving forward and know exactly what role to play to create a successful product. Understanding the overall goal, the strategic partner can bring additional value, whole product and system-level savings, instead of simply generating components one by one.
By approaching your strategic partner early on, product development can be customized to create the right product at the right time. In addition, this gives you a view into your partner's supply chain management, lead times, flexibility, design expertise and any costs associated with potential market shortages or additional component creation.
2. Determine Priorities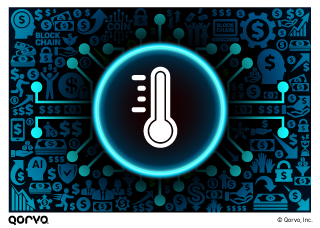 Procurement is often incentivized to aggressively go after price reductions. It can be hard to get past these incentives unless an alternative option makes sense for differentiation or added savings. It's easy to look for specific functions or reference a pricing checklist for the device's RF connectivity requirements, but it may not address the greater overall goals of the business.
When designing potential solutions, there are various avenues to consider in the fast-paced world of Wi-Fi and IoT with next-generation components growing in demand. In order to launch a successful Wi-Fi device, you'll want to work with an organization that has experience building previously successful products – that knows what capabilities are needed for the next great design. Discuss with your supply partner the 'how' and 'when' you plan to present your solution to the market. Is time to market your biggest priority? What about differentiation? Or is the goal to create the most cost-effective device on the market? A good supply partner can support a plan of action based on experience as well as mutual research.
3. Turn Down the Heat
Simply put, wireless devices have a heat dilemma. It's hard to balance creating something small and sleek while maintaining power and coverage requirements. Efficient or low power consumption RF parts will help reduce the cost of thermal compensation costs.
Picking efficient devices that generate less heat from the onset, will potentially eliminate the need for fans and other bulk-building items. This reduces the form factor and supports front end module design that's small and sleek. As a plus, needing fewer components also serves to reduce the overall cost of materials.
4. Increase the Integration
When fitting Zigbee, Thread and Bluetooth Low Energy (BLE) capabilities into hardware, they are often provided on separate chips. One big space saver is to use a multi-purpose chip that sends and receives these different wireless signals concurrently in one integrated System on a Chip (SoC).
An integrated package reduces the design labor hours that would have been spent working on fine tuning the board, and often eliminates the cost of lumped element resistors, capacitors and inductors (MLCCs). While some designs use separate technologies, PAs, LNAs, filters and switches can all be found in an integrated front-end module (iFEM) that saves time, money and frustration for engineers and procurement teams alike.
An iFEM featuring filtering technology mated with system solutions also enables coexistence arbitration to occur on the SoC, instead of needing a separate processor plus additional software code. Merging IoT radio capabilities not only benefits the range but also ensures there's less dropping or latency. And notably, this multi-purpose SoC reduces the size of the equipment itself.
In all, the RF functions and capabilities provided in integrated front-end modules can contribute to a 45 percent smaller form factor. This reduction significantly decreases the PCB footprint in IP clients, bridges and extenders and allows designers the flexibility to develop a much smaller product.
5. Hurdle Regulatory Bounds
When a wireless device is created, it goes to the FCC laboratory to evaluate the amount of emissions occurring outside of the product's intended frequency band. For instance, if you have a set band of 2.4 GHz, is there transmission in the 900 MHz range? How might that affect other technologies in the home (e.g., a television)?
Strategic partners can help newly built devices pass FCC regulations by fortifying interference resolution with improved rejection in unused frequencies. Allowing multiple RF signals to coexist closely together provides higher capacity and more efficient use of bandwidth, while maintaining extreme linearity, higher modulation, and long burst broadcast.
Don't burn through valuable time reconfiguring a device for FCC certification. Ask your partner questions early on about the best way to improve Wi-Fi range and coverage with interference resolution solutions aimed at regulatory compliance.
6. Evaluate Your Strategic Partner
When determining execution and time to market, working with a strategic partner should generate the right technology at the right time. Take a close look at your strategic partner's field service support centers, supply chain, quality and certifications with management at the highest levels.
Don't just talk about price; talk about overall quality and procedures. For instance, what certifications has the organization achieved? What are the organization's corporate social responsibility values? Look at how it is performing as a corporate citizen versus if it's at lowest operational cost in terms of hiring, materials usage, material responsibility, and green initiatives.
In your analysis of a partner's value, it is also important to look at how much the partner is investing in research and development for new technology along with the current level of support for new products pre- and post-market entry. Once the product is in the field will there be servicing support and for how long? What are the terms of payment and guidelines to ensure the product is compliant now and in the future?
From the beginning of procurement, through the design cycle, to the support you will receive from your strategic partners, these are all questions worth evaluating as you move forward. By engaging in dialogue that focuses on the whole solution early on instead of simply pricing individual components, you may find a more valuable and strategic business partner that can help bring your design innovations to market faster.