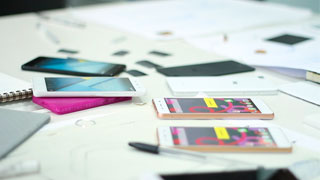 What's inside my smartphone? How does my phone work? What if I have an idea to improve it? Consumer electronics manufacturer, BQ, wants you to find out and we want to explain.
BQ is a designer of smartphones, tablets, 3D printers, 3D scanners and educational devices such as robotics kits, robots and design boards. Founded in 2010, BQ wants people to understand technology and provides educational tools to inspire new ideas. At Qorvo, we're inspired to be working with BQ, providing our highly integrated mobile RF front-end solutions to support BQ's smartphone portfolio.
Qorvo Inside the BQ Aquaris X5
BQ manufactures the Aquaris X5 smartphone, on which Qorvo provides the high-performance RF Fusion™ High Band Module as well as the multi-mode, multi-band power amplifiers (MMPAs). What does that mean? Simply put, these are core RF technology solutions that meet the consumer's need for high data rates flowing in and out of the smartphone. Qorvo's RF Fusion™ portfolio includes highly integrated solutions, which provide global band coverage for flagship smartphones.
BQ, like most mobile device manufacturers, sought to integrate as much functionality as possible into the smartphone's "slimline" design. Qorvo's mobile RF technology delivers the performance needed, in the industry's smallest form factor. Bottom line, we're focused on helping smartphone manufacturers extend battery life and maximize data throughput across different handset designs globally. We work to integrate RF functionality across all major frequency bands into compact, high-performance placements for 4G-capable smartphones, tablets and other devices that are part of the Internet of Things.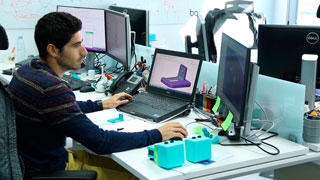 Embracing a New Approach
BQ challenges how people interact with and develop technology. Qorvo shares the spirit of BQ by enabling next-generation connectivity and bringing powerful ideas to life. By connecting RF building blocks, you have the critical components of how a smartphone or a mobile device transmits, receives and filters the communications and calls we make every day.
Open up what's hidden behind your mobile devices and see how Qorvo works behind the scenes.