HMI sensor solutions are the next leap in sensing technology and in advancing industrial design in a wide-range of applications. These solutions are fabricated on a proprietary MEMS process and provide great flexibility for designers to create smart surfaces. Whether attached under a touch surface or a capacitive touch display, or as the side button of a smartphone or smartwatch, these sensors easily detect a user's input at multiple levels through any material, shape, and thickness
HMI Sensing Solutions
Regardless of whether your touch surface is made of plastic, leather, glass, carbon fiber, or more, Qorvo's force sensors provide high performance in any industrial design. Qorvo's solutions recognize touch from any input in any environment, enabling truly gapless and waterproof designs. These features are applicable in a wide range of supported sensing applications, such as, press, smart surface, trackpad XYZ, slide, multi-level, edge, 3D and wake-up.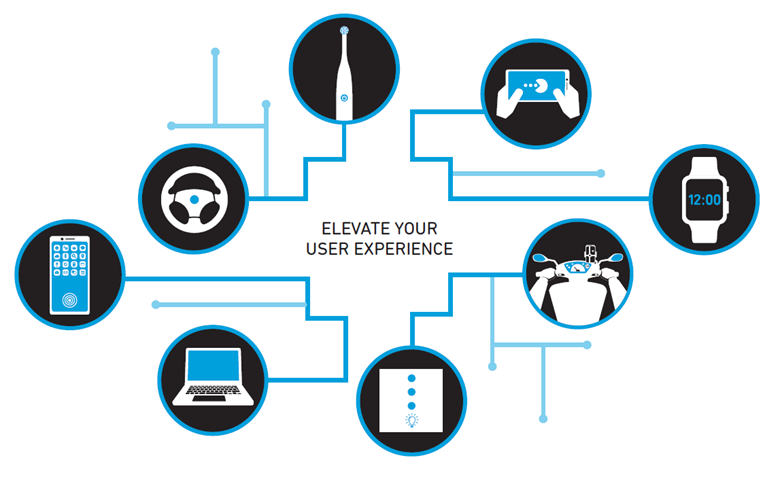 END-TO-END SOLUTIONS
In addition to providing turnkey solutions, Qorvo works closely with customers to support them from concept to final production. Taking customers step by step in electrical, mechanical, software and assembly stages to integrate sensors into their systems and applications.