Eliminating Visible Latency when Controlling Lighting
In this lighting example demonstration, the voice commands to Alexa to turn the red-light strip on and off are processed at the same time the switch control turns the blue light strip on and off. As shown in this live video demonstration, these actions are carried out concurrently with no visible delays.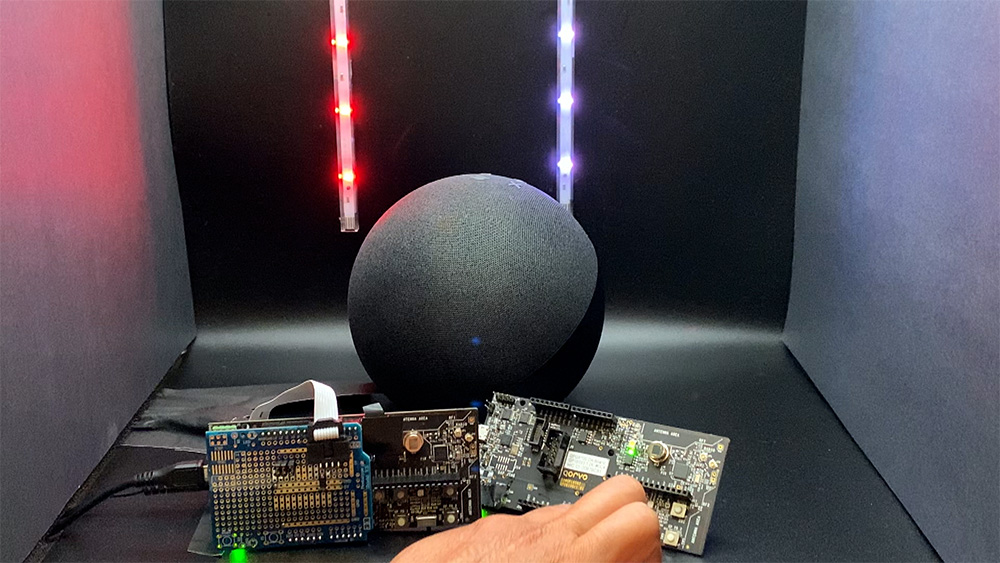 Figure 4: Blue and red-light strips can be controlled concurrently across the two networks without noticeable delays.
Even though Zigbee and Bluetooth mesh rely on asynchronous communication, low-latency network communication occurs with near real-time responsiveness. The capabilities of ConcurrentConnect technology make this possible by continuously listening for and receiving packets on both networks while responding to IoT devices promptly.
Creating a New Generation of Use Cases
This level of interoperability enables effective control over a wide range of IoT devices. For example, an appliance running on a Matter network, a Zigbee-powered voice assistant, or a Bluetooth node can be controlled without sacrificing responsiveness. Dynamic multi-protocol support is not as effective at handling multiple devices across a complex home network.
As shown in Figure 5, the use cases encountered in today's wireless and wired environment can encompass every room in a home and also extend to connections across gateways to the cloud.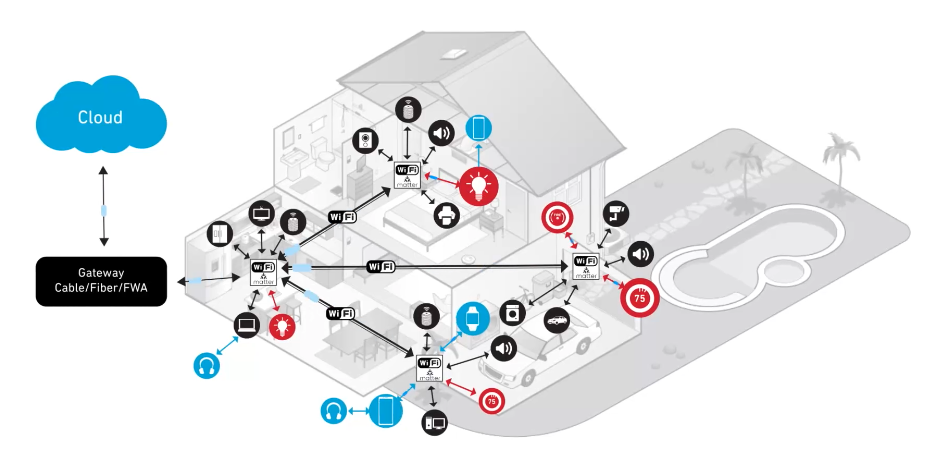 Figure 5: A smart home network with a broad mix of protocols and devices.
Launch Applications Quickly with the QPG6100 Development Kit
The Qorvo QPG6100 Development Kit (DK) offers a streamlined way for developing IoT products that operate in a multi-standard environment. Supporting Dynamic Multi-Protocol and ConcurrentConnect technology, the DK enables RF performance consistently and efficiently. Designed to quickly advance product designs based on the Qorvo QPG6100 Smart Home Communications Controller, the kit includes three development boards for integrating the QPG6100 into projects featuring peripherals, LEDs, buttons, and power supplies. A programming and debugging interface is part of the kit as well.
A reference application provides a starting point for building a concurrent Zigbee router and Bluetooth Mesh smart light application. Several other sample applications are included for controlling many different smart home devices.
ConcurrentConnect technology can resolve the diverse challenges of maintaining communication across multi-protocol home networks and the QPG6100 DK unlocks these opportunities for developers and system designers. More details can be found in the QPG6100 Development Kit product brief.
For more resources focused on tackling difficult design challenges, visit the Qorvo Design Hub for a rich assortment of videos, blog articles, white papers, tools, and more.
The Bluetooth® word mark and logos are registered trademarks owned by Bluetooth SIG, Inc., and any use of such marks by Qorvo US, Inc. is under license. Other trademarks and trade names are those of their respective owners.