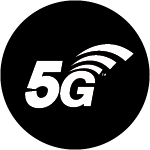 Built on the foundation of 4G LTE, 5G, the next-generation mobile network, will be here before we know it, ushering in a new wave of disruptive technological innovation with ubiquitous high-speed connectivity. 5G will transform entire industries and enable resilient, high-speed, high-volume Internet connectivity from practically anywhere and on any device or sensor.
In this blog post, we identify milestones for you to watch for as 5G becomes a reality.
#1: Leveraging Current 4G Cellular Infrastructure
The 5G future does not require a "rip and replace" approach to network infrastructure. In fact, many of today's 4G innovations will enable the 5G networks of the future for a broad range of applications. An all IP-based network core is an important requirement for 5G networks, and is already a goal that mobile carriers are aggressively working toward in the 4G cellular infrastructures.
Tip: You can find out more about 4G infrastructure innovations in Chapter 4 of 5G RF For Dummies®.

#2: Greatly Expanding the Available Spectrum
Some use cases in 5G access networks will require very wide contiguous carrier bandwidths. To support these wide contiguous bandwidths, new carrier frequencies below 6 gigahertz (GHz), as well as millimeter wave (mmWave) will be required.

#3: Expanding Carrier Aggregation
Carrier aggregation (CA) combines multiple LTE component carriers (CCs) across the available spectrum for higher data rates and lower latency. CA technology is evolving rapidly with current CA deployments supporting 5 CA in the downlink direction and 2 CA in the uplink direction.

#4: Increasing Densification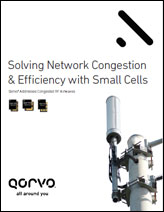 Densification using small cell technology enables carriers to provide more users with lower latency, better mobile device battery life, and expanded cellular coverage.

#5: Deploying Massive Multiple Input/Multiple Output (MIMO)
Massive MIMO, consisting of hundreds and even thousands of active antenna elements, will work together to provide vastly more mobile capacity, coverage, and reliability for the 5G future.

#6: Enabling Vehicle to Everything (V2x) Communication
Today, autonomous ("driverless" or "headless") vehicles, are increasingly in the news — unfortunately, often the subject of a sensational crash or accident. However, as 5G technology continues to develop, autonomous vehicles will become as commonplace as traditional vehicles with drivers that don't use their heads! These vehicles will become less expensive, more popular, and — most important — much safer.
Smart cars with human drivers will also leverage 5G technology to improve vehicle safety and efficiency, as well as the overall driving experience.

#7: Providing More Options with Fixed Wireless Access
Fixed Wireless Access (FWA) provides subscribers with more alternatives for connecting to the cloud using wireless broadband data communication to connect two or more fixed locations.

#8: Using Your Mobile Phone as a Hub
If you think your life revolves around your smartphone today, wait until you get your first 5G smartphone! With high-speed mobile broadband access and truly ubiquitous coverage, the 5G smartphone will enable devices to communicate directly with each other, without routing the data paths through a network infrastructure.

#9: Active Antenna Systems
Active Antenna Systems (AAS) is an advanced base station platform that meets carrier extended mobile broadband services and massive full-dimensional MIMO technologies.

#10: Low Latency: Key for AR, VR, V2x, and Mission Critical
Mission-critical services requiring very high reliability, global coverage, and very low latency, will become more native to support 5G infrastructure. Latency may be more important than throughput in some applications.
Want to learn even more about the future of 5G? Download your free copy of Qorvo's 5G RF For Dummies e-book.
– Excerpted with permission from John Wiley & Sons, Inc., from 5G RF For Dummies.