Power management integrated circuits (PMICs) are a valued component in a wide array of devices, including smartwatches, thermostats, earbuds, tablets, solid-state drives, battery chargers, video cameras, and more. Qorvo customizable PMICs offer system designers an alternative to catalog power devices, providing the agility and design flexibility to accommodate diverse applications and wide-ranging market needs.
Surveying the PMIC Market
High demand for battery-operated devices, fast-paced technological advances, and the proliferation of new semiconductor applications have contributed to the surge in power management integrated circuits (PMICs) usage. According to Market Research Future, the PMIC sector is expected to reach USD 46.15 billion by 2025. PMIC components deliver fully integrated, high-performance solutions for many consumer electronics, telecommunications, networking, automotive, and other applications. System designers turn to PMICs to optimize power management, protect against overvoltage or overcurrent faults, implement human-machine interfaces, manage battery life and charging, and perform many other control functions for mechanical, electromechanical, and electronic devices.
Since 2015, consumer electronics devices have propelled the PMIC demand globally, with wearables representing the largest segment. PMICs give consumer manufacturers a means to produce low-cost devices that maintain peak system performance. PMICs are rapidly replacing conventional discrete solutions—including voltage regulators and control circuitry—enabling more compact device designs with exceptionally efficient power use.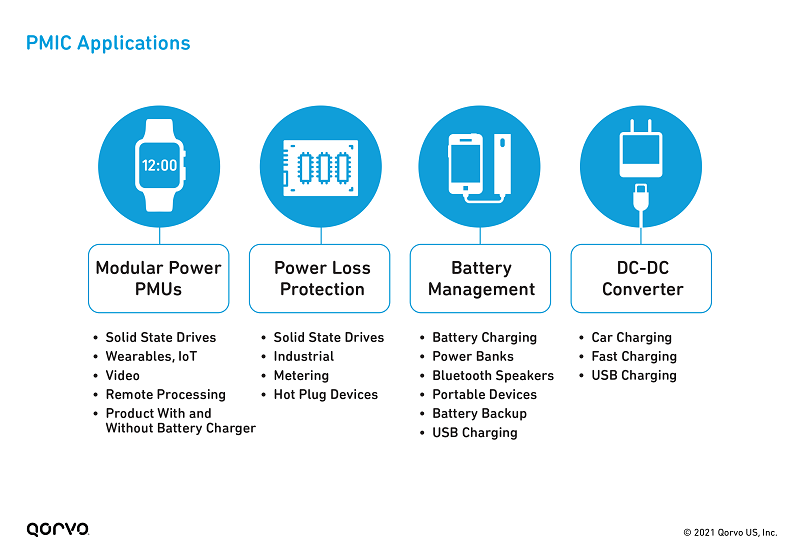 Figure 1: Power management integrated circuit applications.
A Closer Look at the Qorvo PMIC
The ActivePMIC™ family from Qorvo functions as the core of a highly customizable, scalable power-management IC solution. As a component in select analog and mixed-signal system on chip (SoC) from Qorvo, these PMICs are engineered for small-footprint, energy-efficient applications. ActivePMIC solutions can be configured—using I2C communications or a non-volatile configuration matrix—for a wide range of use cases. ActiveCiPS (Configurable innovative Power Supply) technology is a Qorvo innovation underlying the highly programmable power capabilities. Intelligent system management functions make it possible for design engineers to use a fraction of the elements in solutions that use discrete components. With ActivePMICs, device manufacturers and system engineers have a straightforward, easy path for integrating power management functions into their systems. In addition, these PMICs are readily available and support rapid re-configuration of operating levels. One device can be used in a broad range of applications through a simple firmware update. This level of versatility is well-suited for a wide range of applications across the wireless and wired arena. Figure 2 shows a high-level view of the primary PMIC components.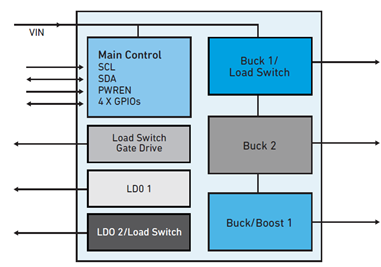 Figure 2: Simple PMIC block diagram.
A critical aspect of design agility and versatility is wide-ranging processor support. The scope of Qorvo PMIC support for the leading processors in the industry can be extended through an updated CMI (Code Matrix Index). Multiple power management designs can be implemented and configured to custom requirements through a single IC. The ActiveCiPS tool streamlines the programming and modification of CMIs through a GUI and a hardware dongle, giving engineers a way to experiment with a variety of settings, accelerating the steps to production. A one-click programming feature transfers default settings into the IC's non-volatile memory. Default configurations can be loaded and saved as needed.
Different Qorvo PMICs are engineered for different power levels that fit specific applications. Figure 3 shows typical applications for low-medium-, medium-, and high-power levels.
Low-power devices - input voltage 2.7 – 5.5V - are designed to maximize the battery runtime for compact, low-voltage batteries, including:
Wearable devices, such as smartwatches, health monitors, wireless 3D headsets, smart eyewear supporting augmented reality, fitness trackers, biometric smart clothing, wearable cameras, and so on.
Smart home devices, such as thermostats, indoor and outdoor security lighting, video doorbells, smart locks, security systems, garage door openers, and so on.
Medium-power devices, 2.7 – 5.5V, such as tablets, battery-powered speakers, computer storage equipment, video cameras, automotive telematics devices, vehicle motor controls, IoT connectivity devices, desktop computers, machine vision equipment, and more.
High-power devices, 2.7 – 16V, such as network server equipment, devices in electric and hybrid electric vehicles, electric bicycles, garden tools including mowers and trimmers, smart refrigerators, smart grid infrastructures, machine-to-machine systems, vacuum cleaners, and so on.
PMIC Family
Part Number
Input Voltage
Buck Regulators
Boost Regulators
Linear Regulators
GPIOs
Low Power
ACT81460
2.7-5.5 V
Yes
Yes
2
4
Medium Power
ACT8870
2.7-5.5 V
Yes
3
4
ACT88320
2.7-5.5 V
Yes
2
4
ACT88329
2.7-5.5 V
Yes
2
7
ACT88326
2.7-5.5 V
Yes
2
4
ACT88430
2.7-5.5 V
Yes
3
4
High Power
ACT86600
2.7-16 V
Yes
Yes
6
ACT85610
2.7-14 V
Yes
Yes
1
7
Figure 3. Power levels associated with individual ActivePMIC™ parts.
Circuit board designs built using Qorvo SoCs with ActivePMICs require far fewer discrete components and occupy a much smaller footprint, as shown in Figure 4. The flexible, streamlined programming process lets designers adapt a single IC to a variety of use cases, helping manufacturers get to market faster and reduce bill-of-material (BOM) costs.
Other advantages include:
Support for multiple power levels with many voltage rails in each PMICs, as well as several buck, buck-boost, and LDO regulators.
Electromagnetic interference (EMI) is minimized through the dense component integration within a compact form factor.
Diverse, custom applications can be engineered, including DC-to-DC converters, battery management systems, smart home applications, motor controls, power-loss protection devices, and more.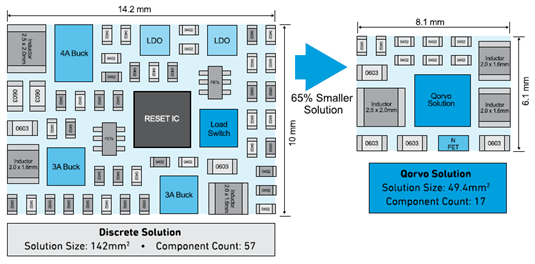 Figure 4: Discrete versus integrated PMIC solution
Challenges and Opportunities for Qorvo PMICs
In the face of worldwide IC shortages and extended production delays encountered when fabricating custom PMICs, design teams, system architects, and manufacturers benefit from the flexible nature and the ability to customize ActivePMICs." ActivePMICs. The PMIC design phase is accelerated through innovative tools and programming simplicity, reducing delivery times for manufacturers from months to two weeks or less.
The quick-design, fast-turnaround capabilities of Qorvo PMICs unlock many opportunities for companies to introduce competitive products into new markets, capitalizing on compact solution size; precise, optimized design specifications; and proven integration strategies for building reliable solutions with long lifecycles.
The techniques and technologies available through Qorvo for designing, developing, and deploying breakthrough power management systems with SoC compactness and convenience have been sharpened to a fine edge in the latest family of ActivePMIC components. Save time, money, and space by tapping into the opportunities available through these versatile ICs.