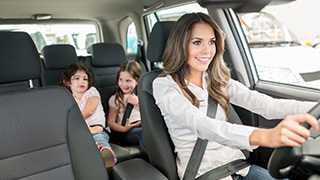 Over the last decade, automotive systems have advanced at a rapid rate. Applications, once hard to imagine, have now become standard. Vehicles now brake in order to avoid collisions, make emergency roadside calls, provide tracking information in the event of a theft, and even parallel park.
With adaptive cruise control, cars sense objects in their path or coming toward them from another angle. Once a potential hazard is recognized, these sensors actively help drivers avoid collisions by working with the car's brakes, precharging them for faster response. In 2010, Qorvo's 77 GHz portfolio for motion-sensing automotive (and nonvehicular applications) helped Delphi Automotive provide customers with driver-assist technology — a radar technology shared, in part, with the U.S. Air Force's F-22 Raptor aircraft.
Flashy airborne cousins aside, these tiny, powerful modules make car travel smarter and safer than ever, giving drivers and passengers greater peace of mind.