The Wi-Fi Alliance is a global network of companies that not only brings you one of the world's most valued technologies but has helped catapult wireless technology into higher levels of service. Jeremy Foland provides insight into the Wi-Fi Alliance — showing us how the Alliance has advanced the wireless connectivity we all have come to use and love.

Who is the Wi-Fi Alliance?

The Wi-Fi Alliance is a consortium of companies, customers, carriers, and other organizations in the Wi-Fi ecosystem working together to enable and promote open wireless communications — what we call Wi-Fi — using standards-based wireless networking technologies. The Alliance is the international advocate for the ubiquitous mobile communications we now use in our homes, companies, cities, and in private and public venues, like cafés, stadiums, etc.

How does the Wi-Fi Alliance affect or manage the Wi-Fi standards?

The Institute of Electrical and Electronic Engineers (IEEE) writes the standards that dictate what technical specifications Wi-Fi must adhere to. The Wi-Fi Alliance is not responsible for the specs; they are in the IEEE's domain.
The specs are published as 802.11 specification documents — 802.11 ac, g, n, ax, etc. They are highly detailed and full of technical information that a manufacturer may or may not integrate into their product. But there are no programs or standards by the IEEE on how a product manufacturer or software developer can assure customers that their products meet the standards. That's where the Wi-Fi Alliance comes in.
From these broad specifications, the Wi-Fi Alliance develops testing plans, services and certification programs that verify how a product meets the specification requirement. In addition, they help validate how products will be compatible and will deliver the expected performance and capability intended. These programs create trust in the market for these products. The Alliance also identifies and promotes new use cases that Wi-Fi can enable.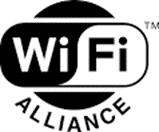 What is Wi-Fi 6 and 6E?

Since the inception of the 802.11 Wi-Fi standard in 1997, the IEEE has released 20 different 802.11 specifications. In 2018, to simplify how these specifications deliver capabilities and benefits, the Wi-Fi Alliance introduced a generational naming scheme, beginning with Wi-Fi 4 for 802.11n to Wi-Fi 7 for 802.11be, which is currently in development. The latest production generation is Wi-Fi 6, which includes the introduction of the recently approved 6 GHz spectrum, referred to as Wi-Fi 6E. Wi-Fi 6 and 6E enable higher capacity, better signal reliability, and greater speed, which, besides delivering better performance for current uses, enables new use cases.

What are some of the key Wi-Fi Alliance programs and their benefits to the Wi-Fi market?

Certainly, the biggest ones are developing Wi-Fi 6/6E now in production and Wi-Fi 7 programs for release in the future. But the Alliance also has other programs to build on the base of these generational capabilities to help grow the market, standardize more aspects of Wi-Fi than just connectivity, and make it easier to bring in new devices — as we've seen in recent years with cameras, light bulbs, home automation, Industrial IoT equipment, sensors and more.

What are some of these other programs?

Two important current ones are Quality of Service (QoS), Management and Wi-Fi Easy Mesh™.
Wi-Fi CERTIFIED QoS Management simplifies the prioritization and management of latency-sensitive traffic in Wi-Fi networks. Data flows are classified and mapped to different priorities, which helps ensure that traffic for real-time applications and services is delivered with higher priority, resulting in a better experience for end-users.
There are several mesh technologies on the market today. But they are not necessarily interoperable. Wi-Fi EasyMesh delivers a standards-based approach for building mesh networks using different interoperable vendor equipment. Wi-Fi EasyMesh helps ensure fast, wide, and reliable Wi-Fi coverage, irrespective of what the vendors' end-users choose.
The X Reality (XR) Task Group — which works to promote innovation and further deliver the connectivity that will help build connections between physical and digital worlds made possible with extended reality — is chartered with working on the exciting world of virtual reality. This group is advancing programs that enable augmented and virtual reality use cases over Wi-Fi 7. They collaborate with the XR ecosystem to outline best practices and identify the features needed to best support augmented reality, mixed reality, and virtual reality applications in Wi-Fi networks.
Want Help with Your Wi-Fi Designs?
Download these resources to help make smart choices for your next designs:

What is in Wi-Fi 7 that will enable these new use cases?

Wi-Fi 7 will bring more speed and lower latency to Wi-Fi. Latency is critical to augmented reality/virtual reality (AR/VR). It's all about the human response to the visual environment. In a VR goggle, if the scene is choppy, it can give you motion sickness. That's not the experience the XR ecosystem wants to deliver to customers, so Wi-Fi 7 needs to provide the level of network response in terms of bandwidth and latency to enable enjoyable AR/VR experiences — especially as visual resolutions continue to increase.
On top of that is QoS to prioritize certain network traffic. In industrial IoT use cases, there are often requirements for equipment response to safety situations, and whether it's Wi-Fi or hardwire connected, the response must meet whatever specification has been set. The network cannot slow it down. Often it revolves around safety. For example, suppose a safety system relies on an IP camera to monitor activities in an industrial area. In that case, the network cannot slow down critical traffic when the camera sees a safety violation or high-risk activity. QoS mechanisms will prioritize traffic, so a response to a trigger will be delivered according to whatever requirement is specified.

How does Wi-Fi Alliance work with FCC and regulatory activities?

The Wi-Fi Alliance is the advocate for Wi-Fi communications around the world. The Alliance works with national and international regulatory bodies to inform them of the importance, value, and usages of Wi-Fi today and in the future. The Alliance commissioned a recent study — Global Economic Value of Wi-Fi: 2021-2025 — to understand and communicate this value.
Jeremy's Final Thoughts
Each year, our world becomes more digital, and Wi-Fi plays a significant role in this trend. The need for the Wi-Fi Alliance and wireless companies to respond with new innovative technologies that provide better, more reliable, and always-on connectivity is imperative. With the onset of AR and VR using Wi-Fi, the Alliance is once again advancing the standards to better serve these new use cases.
The Bluetooth® word mark and logos are registered trademarks owned by Bluetooth SIG, Inc. and any use of such marks by Qorvo US, Inc. is under license. Other trademarks and trade names are those of their respective owners.