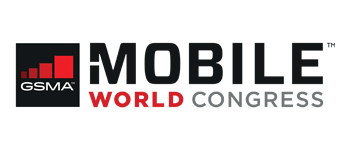 Mobile World Congress, the biggest mobile industry trade show on the planet, has come and gone.
More than 100,000 people converged on Barcelona in late February, including mobile device manufacturers, network providers and RF industry folks. From every corner of the globe, mobile nerds gathered to see the newest technologies and separate the facts from the hype.
After the jet lag wears off, the show rarely disappoints — and this year was no exception. Samsung announced its flagship duo, the Galaxy S9 and S9 Plus. Bezels, the borders between a phone's screen and frame, disappeared. We heard more about 5G, artificial intelligence (AI) and the Internet of Things (IoT).
… and ate a lot of tapas and paella.
Now with some time to digest and reflect, here are three key takeaways from this year's show:

5G is coming (for real this time)
5G has been in the news for years, with more than a healthy dose of hype. MWC 2018 moved us one step closer to actual deployments.
We're seeing the most progress on the infrastructure side. Last year, I wrote that we'd likely see the first 5G services in 2018. After MWC, Microwave Journal reported, "In the US, Verizon is rolling out 5G millimeter wave fixed wireless access in many cities and AT&T is rolling out 5G mobile service. T-Mobile will not be far behind with their dual-band 600 MHz and 28 GHz 5G rollout starting Q2 of next year."
Told you so.
5G devices are lagging further behind, but we still are making marked progress. Most notably, National Instruments (NI) debuted several flexible solutions to help the mobile industry design and test new 5G technology. NI and Qorvo successfully tested the first commercially available 5G RF front-end module (FEM), a critical step toward giving smartphones the RF parts to "talk" to towers on the new network.

The IoT goes industrial
Like 5G, the IoT is nothing new, but hype is giving way to valuable use cases.
At MWC, we heard a lot about narrowband IoT (NB-IoT), a wireless standard that enables network providers to connect a wide range of new IoT devices using existing mobile networks like LTE. NB-IoT is especially useful for industrial IoT (IIoT) applications, like machines on the factory floor, smart lighting and smart parking.
I know a lot of people who could use that last one.
Dissing aside, Qorvo has seen the low-band infrastructure market grow about 20 percent in the last year, and it's just getting started. We've heard so much about IoT, and it's time that IIoT gets its heyday.

Diversity takes center stage
Beyond new networks and devices, MWC 2018 had a specific focus on diversity and inclusion. MWC's Women4Tech program offered specific and strategic meetings for supporting diversity in the mobile and tech industries, including sessions like "How to Thrive as a Woman in Tech" and "Diversity as a Driver of Innovation."
There's a clear need for all kinds of diversity in tech. If we're trying to make technologies for the entire world to use, we need a diverse legion of people to help develop them.
##
If you're like me, by the end of the week, you're thankful for airplane mode and a long nap home. MWC has delighted us once again. Now, it's back to work, helping the industry build the future of mobile.
See you all next year!
This article first appeared in Brent's Musings on Microwave Journal.