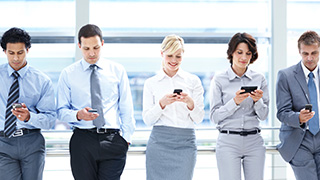 This article first appeared on Network World, by IDG contributor Brent Dietz.
Millennials have now captured the crown as the largest generation in the U.S. workforce, according to Pew Research Center. This shift has left many organizations scrambling to reinvent themselves to be more attractive to this generation's top talent.
Perhaps businesses will adopt "tiny offices" to mirror the tiny house movement…
For those who are looking to enter an industry that makes a difference, is fast-paced and constantly innovating, look no further than the radio frequency (RF) industry. It's at the core of consumers' favorite technologies, such as smartphones and tablets, and is truly all around us with the emergence of the Internet of Things (IoT).
While I could try to convince you why RF is the field for millennials by using the latest slang I learned from my trusty list of millennial phrases (Is this on fleek!?), I figured it'd be best to hear it from one of my colleagues: Alexis Mariani, marketing specialist and millennial at Qorvo. A recent MBA grad of the University of North Carolina at Greensboro, she's new to the RF industry but has quickly become a go-to resource in the company. I sat down with her to learn more about what it's like to be a millennial in RF. Here's what I found.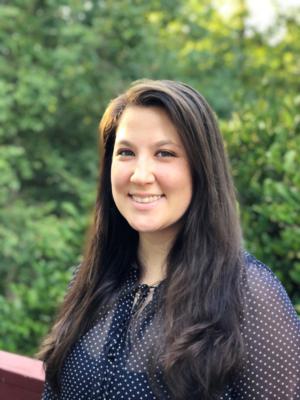 Alexis Mariani

What skills do you think are important for a job in RF and networking?
Communication is key. In the world of RF, you're working with a number of different stakeholders, from design engineers to salespeople to marketing professionals, and being able to effectively communicate is crucial. For example, explaining a mmWave technology for small cells to a design engineer is going to be drastically different from how you describe it to the marketing team for a press release.
Second would be a consistent hunger to learn. The RF industry is constantly changing. Today the industry has its eyes set on 5G, but it wasn't too long ago that people were just beginning to comprehend IoT applications and which RF technologies are required for their success. While staying on top of the technology landscape can be a challenge, identifying a go-to resource for knowledge, such as a mentor or relevant news publication, can be a huge help.

What RF technologies do you think will change the world?
The Internet of Things poses endless possibilities for the world. We already live our lives through our smartphones. We use them to organize our day, to stay in touch with family and friends, to update ourselves on current events and the list goes on. But what if we could use them to enhance the world around us?
With the merging of IoT and smartphone functionality, our lives will become exponentially easier. For example, being able to see who is at the door through your smart doorbell that connects to your smartphone or using FaceTime to check in on your dog while you're at work. As digital natives, millennials already rely heavily on smartphones. It's exciting to imagine all the tools I enjoy using on my smartphone being available to the world around me.

Why should millennials consider a career in RF and networking?
RF is for anyone interested in a fast-paced, innovative and ever-changing industry. I knew I always wanted be part of an industry that makes a difference, and RF does just that. It is at the heart of many of the technologies people around the world enjoy every day and is often the primary driver of innovation. Without the help of RF, I wouldn't be able to enjoy many modern delights. It's how I'm able to share videos with my friends via text. It's how my fitness tracker automatically updates me via smartphone push notifications.
If you want to be a part of something that is constantly changing and essential to people's lives, then RF is right for you.
Whether you have a technical background in engineering or aspire to be a highly-effective marketer, the RF industry offers exciting opportunities. Who knows? You might even help launch the next smart egg tray!