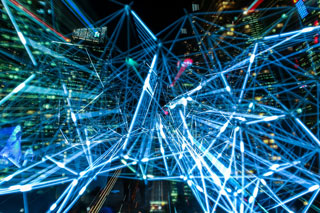 This article first appeared on Network World, by IDG contributor Brent Dietz.
The Internet of Things (IoT) is an overused buzz phrase, but hype is finally giving way to some valuable IoT use cases. In 2017, 433.1 million smart home devices were shipped worldwide, according to IDC. Smart speakers are leading the way, and smart locks, fridges, thermostats, pet food dishes and more have become part of our daily, connected lives.
What would I do without my smart egg tray?
While there are plenty of smart "fill-in-the-blank" devices, the IoT still has some growing up to do. Battery life and standards still present significant challenges, and not all smart devices get along. The good news is, high-performance RF filters are providing faster data throughput, minimizing energy losses and extending battery life. Imagine a world where sensors need a charge only once in a decade?
Because the IoT is so broad, networkers must match the best radio technology to each device. Zigbee® 3.0 is emerging as the technology of choice for the low-power mesh market, but Wi-Fi, Bluetooth®, Bluetooth Low Energy, Thread, LTE Cat-M1 (LTE-M), Narrowband IoT (NB-IoT) and many, many others power the IoT's range of applications.
In other words, the IoT has more flavors than Froot Loops® cereal.
(Spoiler alert: Froot Loops are all the same flavor.)
All of us know Wi-Fi and Bluetooth technologies, but LTE-M and NB-IoT, not so much. They fall under the umbrella of one of the fastest growing IoT markets: cellular IoT.

What is cellular IoT?
Cellular IoT connects IoT devices using existing cellular networks. This is smart (pun intended) for three reasons.
1. Availability
Cellular networks are widespread and ubiquitous, covering 90 percent of the world's population, according to our partners at Nordic Semiconductor. U.S. carriers claim 99 percent LTE coverage or above and growing. Other technologies like Wi-Fi don't have the same scale, requiring users to search for and connect to a local network (while avoiding rogue access points).
2. Cost
RF providers, wireless infrastructure companies and carriers have made massive investments in cellular networks to provide secure, reliable service to as many customers as possible. By leveraging existing infrastructure and mature technology, cellular IoT can connect millions of IoT devices with little additional investment. Nordic, for example, combined one of our existing 4G RF front ends with their IoT chipset to create a global cellular IoT solution. #mashup
3. Range
Cellular IoT meets the needs of low-power devices with the added range of mobile networks. Wi-Fi and Bluetooth connectivity are useful for high bandwidth, but don't reach far enough for long-distance communications. With cellular IoT, my smartphone can connect to a cell tower a few dozen miles away, and IoT devices can too.

Cellular IoT applications
Cellular networks are a logical connecting point for the IoT – but we're not talking smart toasters.
Cellular IoT enables low-power, wide-area network (LPWAN) applications, also called "massive IoT." These are largely commercial applications that need to communicate reliably and securely over long distances, including smart cities, underground sensors and fleet monitoring. Nordic offers a few other good examples of NB-IoT andLTE-M applications on their blog:
A good application for NB-IoT is the use of remote environmental sensors to measure temperature, wind, pressure and so on. These devices can send regular updates from a fixed location while optimizing battery use. Such a device could last for up to ten years, or longer if solar-powered and in the right geographical position.
Similarly, an asset tracker with condition monitoring through several sensors, which is mobile and roaming from country to country, is well served by an LTE-M solution that offers highway speed mobility, international roaming between countries and operators, and efficient firmware updates. ("What is Cellular IoT?"; Nordic Semiconductor, April 2018)
Related Qorvo Blog Post: How NB‑IoT and LTE‑M Fit into the IoT Ecosystem: The Future of Cellular IoT

Cellular IoT and 5G
5G is the future of mobile communication and IoT, promising blistering speeds and ultra-low latency for a wide range of devices/services. Of course, the road to 5G runs through 4G infrastructure, building on 4G as an overlay using fixed wireless, enhanced mobile broadband, low latency and automated data communication.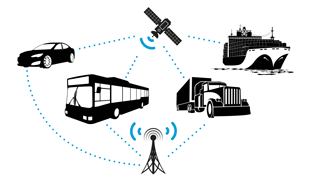 This has important consequences for cellular IoT. While 5G holds great promise for IoT devices, carriers don't have to wait. Cellular IoT can be deployed today using 4G networks and will occupy a sizable portion of 5G networks in the future. As a next step, carriers must find ways to monetize the service and decide on reasonable prices for commercial customers. My smart toothbrush probably doesn't need a $5 per month cellular data plan … just sayin'.
The IoT is always going to be about making life easier by helping us make smarter decisions faster. We will see cellular IoT applications expand in a world of 5G, including the proliferation of high speed, low latency use cases like true, real-time vehicle-to-vehicle (V2V) and vehicle-to-infrastructure (V2I) communication, and remote medical procedures.
Alone, IoT devices are just a bunch of "things." But working together across cellular networks, these devices can secure our homes, monitor our health and make sure our eggs aren't going bad in the fridge.
There's that smart egg tray again.