The past two years were marked with exciting advancements for Qorvo that directly affect your designs. Through development and acquisitions, we've garnered new RF and power technologies and products for the Smart Home, IoT, UWB and 5G — many of which will be showcased at CES 2022. We also brought on Philip Chesley, Qorvo's new president of our Infrastructure and Defense Products, which will be exhibiting products at CES. Here he discusses the plans to build on the momentum.

Congratulations on becoming the new Qorvo Infrastructure & Defense Products (IDP) President. What is your primary focus for IDP in this position?

My goal for the IDP business is to build on the organization's proven track record of success and further diversify Qorvo's product and technology mix. I also look forward to strengthening our industry relationships by delivering world-class solutions for RF, power, communications, automotive, smart home, IoT, and aerospace and defense customers. By working across multiple markets, we can efficiently develop advanced technology processes, products, and manufacturing capabilities to innovate next-generation products more quickly.

What does 'Qorvo All Around You' mean to you?

The Qorvo team has always been driven by the possibility of discovering new technologies and advancements that make the world a better, more connected place. For more than 30 years, we have been innovating high-performance solutions that solve our customers' most difficult challenges. We are very excited about expanding our customer offerings in MEMS, Ultra-Wideband (UWB), power and automotive through seven successful acquisitions in the past 2.5 years. Today, we are advancing technologies such as Wi-Fi, Ultra-Wideband and power management that are fundamentally changing how we live and helping us all to be better stewards of our planet.

With the addition of Power, what are the implications for the future of Qorvo and power electronics?

The programmable power market is growing rapidly, and these acquisitions will enable Qorvo to expand its offering and help redefine the user experience with connected devices. Qorvo's power management products are already used to charge, power and control a wide range of consumer, commercial and industrial applications. Adding UnitedSiC's core competencies and silicon carbide semiconductor capabilities expand our opportunities in high-power applications and enable Qorvo to deliver high-value systems for motion control, circuit protection and power conversion.
About Phil Chesley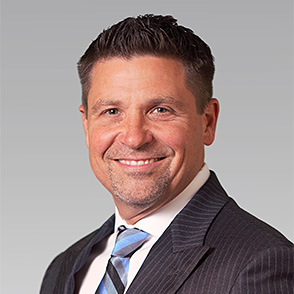 In November 2021, Qorvo appointed Philip Chesley as president of its Infrastructure & Defense Products segment. He most recently served as vice president and general manager of the Industrial and Communications Business Unit at Renesas. He was previously senior VP and general manager of the Automotive, Aerospace and Analog Product Group at Intersil, which was acquired by Renesas in 2017. He joined Intersil in 2004 and served in several executive leadership roles. Prior to that, he was a founder and a director at Primarion, a pioneer in software-programmable digital multiphase power architectures, which was purchased by Infineon. Mr. Chesley earned an MBA from Duke University's Fuqua School of Management and a Bachelor of Science degree from Brigham Young University.

How do you think Matter will affect the Smart Home?

At Qorvo, our goal is to elevate the consumer's smart home experience. That means helping our customers design high-performing, compatible devices in a small form factor. A key breakthrough in this area is our unique ConcurrentConnect™ technology, which delivers full, simultaneous support for multiple open, low-power RF protocols such as Bluetooth LE*, Thread and Zigbee. With the Connectivity Standards Alliance's open-source Matter approach, smart devices and systems will easily be commissioned and operate across different platforms such as those from Apple, Amazon, Google and Samsung. The consumer will be able to select smart home devices based on merits other than "what works with my system at home."

Qorvo talks about Ultra-Wideband (UWB) becoming the next big wave in wireless technology. What is it about Qorvo's UWB that makes it such a must-have technology?

What sets UWB apart the most from the other technologies is its accuracy. Unlike similar solutions, such as RFID, UWB wireless technology can both position and track objects in real-time. Devices containing UWB technology communicate directly with each other to determine location and distance, down to a few centimeters. UWB also works in non-line-of-sight conditions where camera tracking is not possible. In addition, as it operates at very high frequencies, offers great bandwidth and doesn't interfere with other radio waves.
Qorvo's advanced UWB technology opens new possibilities within mobile, automotive, industrial and consumer IoT markets. The Impulse Radio UWB technology pioneered by Decawave, which was acquired by Qorvo in 2020, enables real-time centimeter accuracy distance/location measurement and secure low-power, low-latency data communication. Also, we want to go beyond just chipsets to offer turnkey modules or building blocks, reducing design complexity and the cost to implement UWB.
Going to CES 2022?
Meet our team at the Venetian Expo, booth #52117, and discover our latest innovations.
The Bluetooth® word mark and logos are registered trademarks owned by Bluetooth SIG, Inc. and any use of such marks by Qorvo US, Inc. is under license. Other trademarks and trade names are those of their respective owners.